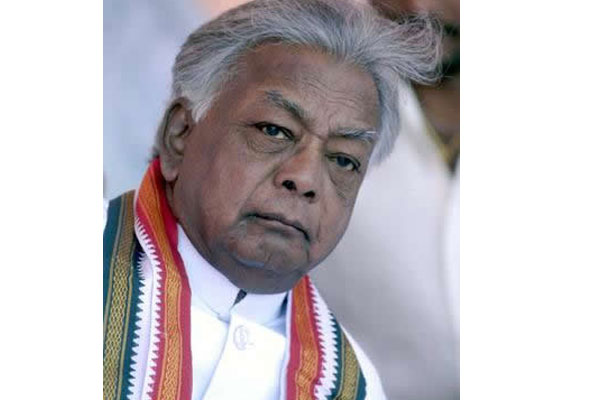 Telangana government has accorded permission to the installation of statue of late G Venkatasway, a veteran Congress leader and Telangana movemnt from the state. He was one of the leaders of 1969 Telangana movement and one of the rebels to get elected to Lok Sabha on Telangana Praja Samiti banner, a breakaway Congress group. The group came into existence 1969 following the leaders' split from Congress in protest against the refusal to create Telangana state by then PM Indira Gandhi. Venkatasway won from Siddipet (SC) constituency in 1971.
Venkataswamy, who was popular as kaka among the people, passed away on December 22, 2014 in Hyderabad. Venkataswamy represented Paddapalli Lok Sabha constituency of Karimanagar district several times. Kaka's family members want to install his statue near Hussain Sagar in memory of his contribution to the Telangana movement. Though little educated, Kaka won the hearts of Delhi and Congress leadership with his typical Hyderabadi attire and chaste Urdu at a when South Indian leaders hardly succeeded in Hindi heartland.
Venkataswamy's will be the first statue to have been cleared officially in Hyderabad after Telangana formation. Talking to Telugu 360.com, former MP and son of Venkatasway, G Vivekananda said the statue will be unveiled on October 5, on the birth anniversary (1929) of popular dalit leader from South India. Vivek thanked chief minister KCR and Telangana government for according permission for the installation of statue near Hussain Sagar. Vivek said CM would also participate in the unveiling program.