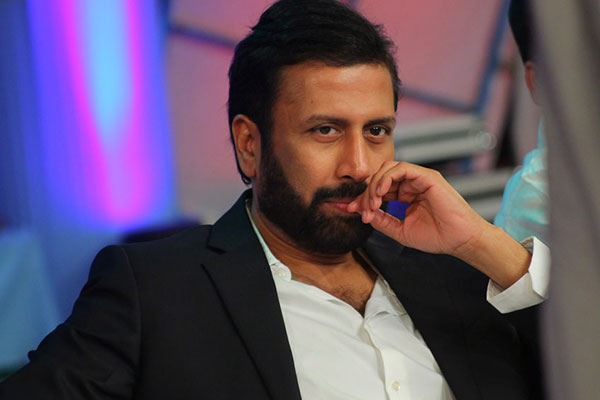 In a rather surprising movie, police case has been filed on Raviprakash on the ground of forgery of documents, stealing the information and other various allegations. Details as below.
Srini Raju, who had 80% of the stakes in TV9 sold his stakes to real estate company owners my home Rameshwar Rao and Megha engineering Krishna Reddy. Out of the remaining 20% Ravi Prakash and actor Shivaji have major stakes. Now the new owners wanted to revamp the organisation and appoint new board of directors but Raviprakash seems to have severely objected the process. Meanwhile actor Shivaji approached national company law tribunal seeking the TV9 management to stop appointing new board of directors. While the case is still pending with the tribunal, now key incidents happened and today reportedly police seized the passport of Raviprakash, conducting search operations at the residences of Raviprakash and Shivaji.
Kaushik Rao of Alanda media complained police making several allegations like – Raviprakash has forged several key documents, he has taken away some hard disks that have very key information, and attempted to make some fraudulent transactions worth of around hundred crores without informing the management and board of directors. He also complained that , even though Central government gave permission to appoint new board of directors, Ravi Prakash is obstructing the process. As of now it looks like the cases filed on Raviprakash come under IPC section 406, 420, 467, IT section 66.
Actor Sivaji, who became popular with fake story of 'operation garuda' also under the scanner of police as also became stakeholder in tv9 recently after by 9% shares from Raviprakash. Police are searching the residence of Shivaji also today. Some days back itself Telugu360 published an article revealing relation between Shivaji and Raviprakash.
click here: తొలుగుతున్న ముసుగులు: నట"ప్రకాశ" శివాజీ కి టీవీ9 లో 9% వాటా?
All other TV channels are covering this news prominently, TV9 did not even mention this news, forget about condemning. More updates are expected on this issue today and tomorrow.