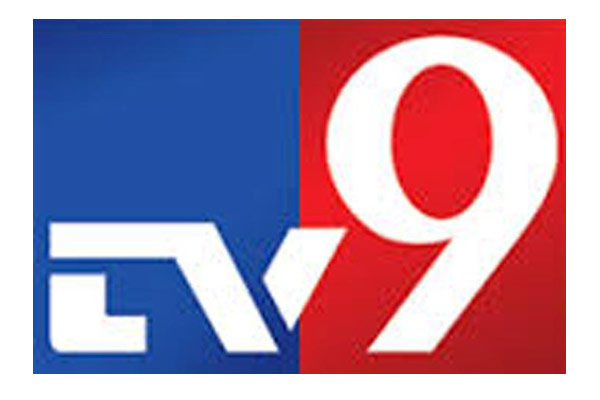 It's more than 24 hours now, since Pawan Kalyan made very serious allegations on TV9 that they have colluded with ruling party to do a conspiracy against him.
He accused TV9 owner Srini Raju, TV9 CEO Ravi Prakash, director Ram Gopal Varma , Lokesh's friend Rajesh Kilaru and Lokesh colluded and designed a media conspiracy against him and spent 10 crores for this. Everybody surprised by Pawan Kalyan direct comments against media and people were waiting to see how TV9 will respond on this and how it will handle this.
However TV9 choose to not respond on this issue. It's almost 24 hours but they didn't condemn any allegations made by Pawan Kalyan. Usually, when somebody makes allegations on any media, they will immediately condemn those allegations and explain their version so that the allegations are not registered in the minds of viewers.Sometimes they also threaten alleging parties to face legal consequences of this. However it is surprising to see TV9 chose not to respond on this at all. They completely ignored Pawan Kalyan tweets, his protest and all other activity of him yesterday. What could be the reason for this?
First, it could be because TV9 might be still preparing the strategy and go aggressively once they get all the details. People who know Srini Raju, think he is not the guy who will let go these kind of things. Also these are serious allegations that will damage the credibility of the channel. So, letting go these kind of allegations will definitely impact the image people have on this channel. So, sooner than later Srini Raju will start his legal battle, some say.
Second, some other people say TV9 is really cornered in this issue and they cannot do much about this. If Pawan Kalyan really has any proof and if he reveals that proof during the course of legal battle that will damage TV9 credibility even more. So, TV9 is really waiting to confirm if any proof he really has. If they get to know he does have some sort of proofs,TV9 will not drag the matter further. Also it is to be noted, Sakshi was saying yesterday- Pawan has some audio tape of Rajesh Kilaru, friend of Lokesh on this. So, as per these people, Tv9 is currently inquiring what proof he really has.
Third, some people who did buy-in actor Sivaji's now famous theory of Operation Garuda think this might be part of the same operation. As per them Pawan Kalyan might be just a pawn in the hands of BJP who wants to get control of media which actually did much more damage to the BJP party in Andhra Pradesh. They are instigating Pawan on this and once the issue escalates, they will work on loop-holes of TV9 and Srini Raju.
However if we examine all these three possibilities the first two seem to be bit logical and operation Garuda logic seems to be far-fetched. But whatever be the reason TV9 keeping calm for so long he is really surprising for its viewers.
Telugu360 is always open for the best and bright journalists. If you are interested in full-time or freelance, email us at
Krishna@telugu360.com