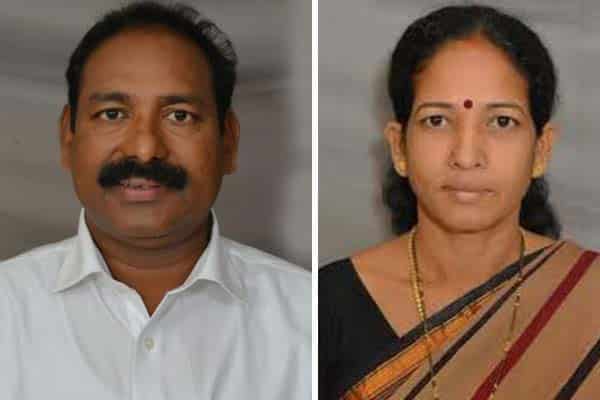 Vijayawada: At least two more MLAs from the YSR Congress are set to jump into the ruling Telugu Desam Party in the next few weeks. This time, it is from the Srikakulam district. Minister for Power and TDP AP president K Kalavenkata Rao is now dealing with these two legislators and the formal switch over is likely to happen either during the Mahanadu or later.
The YSR Congress had lost 21 MLAs so far who have crossed over to the ruling party. While the turncoats Bhuma Nagi Reddy died, his daughter Bhuma Akhila Priya and others, C Adinarayana Reddy, N Amarnadha Reddy, R V Sujayakrishna Ranga Rao have become the Ministers. Chief Minister N Chandrababu Naidu said that he would compensate the others in the days to come and there are chances of accommodating them in the Tirumala Tirupathi Devastanams (TTD).
Meanwhile, two more MLAs, Kambala Jogulu and Viswasarayi Kalavathi are set to cross the fence soon. The two legislators are not happy with YSR Congress chief Y S Jaganmohan Reddy and are uncomfortable in the party these days. Jogulu, a senior legislator was first elected on TDP ticket from Palakonda constituency in 2004 but switched over to the Praja Rajyam Party and contested unsuccessfully in 2009 elections from Rajam Constituency. In 2014, he contested on the YSR Congress ticket from Rajam constituency and won. He now wants to go back to his parent party, TDP.
Kalavathi is the first time MLA from Palakonda constituency. She had contested on the PRP ticket unsuccessfully in the 2009 elections.
The AP TDP president and Minister is actively pursuing the entry of the two legislators into the party. This would happen mostly during the TDP's Mahanadu, which is scheduled to be held in Visakhapatnam for three days from May 27.