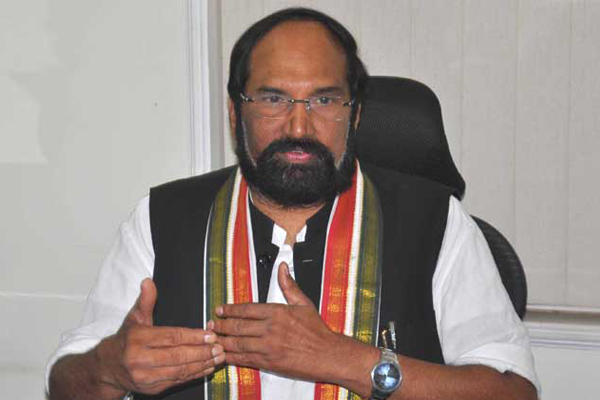 Yesterday, TV9 telecast a survey done by an institute called CPS (Center for Psphological Studies). This survey predicted 94-104 seats for TRS and 16-21 seats for Praja Kootami led by Congress. (Click here for : CPS Survey predicts 94-104 to TRS: how far it will impact voters?). Later, TV9 took Uttam Kumar Reddy on phone line and sought his response on this CPS survey.
Uttam Kumar Reddy fired on TV9 and told TV9 is becoming worse than T-news channel owned by KCR asTV9 is openly supporting TRS. Uttam called this CPS survey as bogus survey and CPS as well as TV9 were bribed by TRS to influence Telangan voters. He challenged TV9 and asked whether TV9 will shut their office if TRS doesn't get 94-104 seats as predicted by CPS survey. He questioned TV9 for telecasting such baseless story just couple of days before the elections and asked what is the intention of TV9 in telecasting this story. He also lambasted psephologist from CPS and told these people are sold out to KCR.
Whether this CPS survey will turn true or not will be known in a span of a week.
Telugu360 is always open for the best and bright journalists. If you are interested in full-time or freelance, email us at
Krishna@telugu360.com