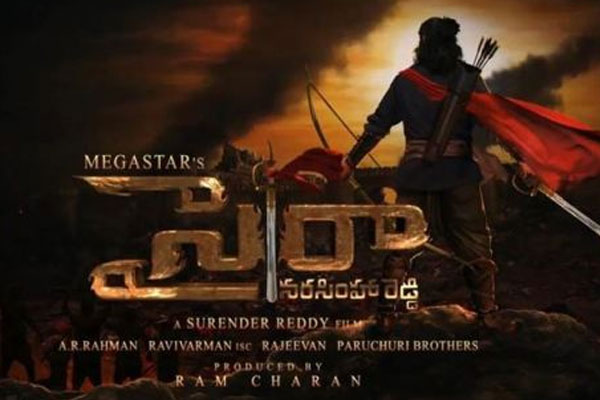 Megastar Chiranjeevi's ambitious film SyeRaa traces the journey of unsung freedom fighter Uyyalawada Narasimha Reddy who hailed from Kurnool land. The mammoth film budgeted at 300 Crores is set for grand release on October 2nd. As the team is busy giving finishing touches to the post production work, the descendants of Uyyalawada family from Kurnool have lodged a complaint at Jubilee hills police station on Chiranjeevi and Ram Charan.
As per the reports, 23 family members of the fifth generation Uyyalawada family are demanding 2 crores each for revealing some interesting and unknown details of the brave freedom fighter. They are reportedly demanding a total of 50 Crores for providing sources to the script of the film SyeRaa. Not long ago, they protested at Ram Charan's office in Hyderabad to fulfill their demands as promised at the time of research for this film and also for shooting in their locations. At that time, Charan assured to pay compensation for the damaged crops during shoot, but there is no information about it.
Now, as the release date is approaching, the family members are once again proceeding legally against Ram Charan and Chiranjeevi to do justice to them. They are alleging that the team has cheated and betrayed them.
It remains to be seen if the makers of SyeRaa come out in public and settle the tussle with Uyyalawada family to avoid further problems after the film's release.