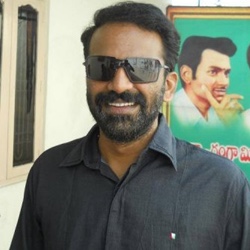 It is known news that Vangaveeti Radha, son of late Vangaveeti Mohan Ranga and YSRCP leader, gave a shocker to YSRCP yesterday by resigning to YSRCP. He told he will reveal his action plan in couple of days. As per reports, he is going to join TDP next week and he is assured of MLC ticket by TDP supremo before elections.
YSRCP leaders like Botsa Satya Narayana, Vijaya sai Reddy and Perni Nani held long discussions with him and tried to address his concerns but Radha seems to have already taken a decision to leave the party. It is known news that YSRCP allotted the seat Radha expecting to Malladi Vishnu. Also, Gautham Reddy, who earlier made demeaning comments on late Vangaveeti Mohan Ranga is given prominence in the party. As per inside reports, Botsa told Radha that party will give him MLC position later. However, Radha asked Botsa if Jagan will assure him on the same personally . But it seems Jagan denied any such personal assurances, as per the reports.
As per the rumors in political circles, Radha already got confirmation from Chandra babu naidu and it is only after this confirmation he resigned to YSRCP. He is expected to join TDP on 28th Jan. We will have to wait and see how true are these rumors.