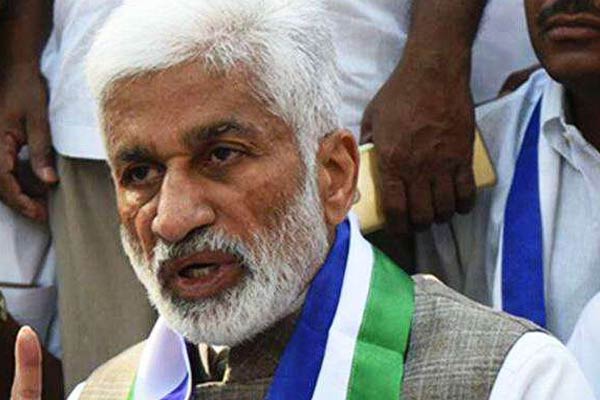 YCP MP Vijayasai Reddy has landed himself in trouble by making controversial remarks on appointments of Grama Volunteers. A secret video is being circulated in which Vijayasai is talking about how Volunteer jobs are given to their party activists who have worked hard in the election. The MP was explaining to the party activists how care was taken not to show any discrimination along caste and community lines in these jobs in village and ward levels. In the process, he said that it was verified whether a candidate belongs to YCP or not.
TDP National General Secretary Nara Lokesh promptly gave a Tweet providing a link to the controversial video. He said that from this, it is evident how the ruling YCP is misusing the recruitment process along political lines. For the sake of creating employment for 4 lakh YCP activists, the Jagan Reddy government is endangering livelihoods of 10 lakh staff working in village and ward levels all over the state.
Lokesh said that as expected, the YCP government has begun a big scam of misusing public funds of Rs. 12,000 crore by diverting them to his party activists in the name of Grama Volunteers. Lokesh said that Vijayasai mistakenly revealed the ruling party's cruel intentions while addressing the YCP social media wing meeting.
.@ysjaganగారు స్కామ్ స్టార్ అని మరోసారి ఆధారాలతో రుజువైంది. గ్రామ వాలంటీర్ల స్కామ్ తో 12వేల కోట్ల ప్రజాధనం దోపిడీకి తెరలేపారు. రాజకీయాలకు అతీతంగా గ్రామ వాలంటీర్ల నియామకం అని జగన్ గారు ఆస్కార్ రేంజిలో నటిస్తుంటే, కడుపులో దాచుకోలేక వైకాపా స్కామ్ ని దొంగలెక్కల వీరుడు బయటకి కక్కేశారు pic.twitter.com/r9y3eJU8wd

— Lokesh Nara (@naralokesh) August 12, 2019