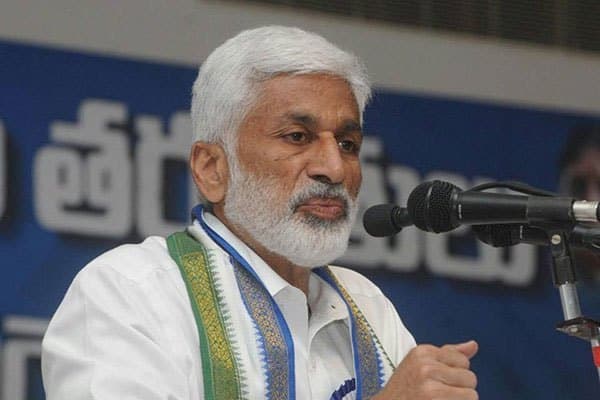 YCP MP Vijayasai Reddy has become famous by his sarcastic tweets against TDP, Chandrababu Naidu and Lokesh. Now, his wit and sarcasm has extended to even the noble task of building Amaravati Capital City. Vijayasai has indicated that Rs. 500 Cr allocated for Amaravati would be more than enough. He made fun of Chandrababu's objection to such meagre allocation. Naidu has earlier jokingly asked whether an small portion of gigantic capital city works could be completed with such small allocation.
By itself, Rs. 500 Cr budget for Amaravati is nothing but trivialising and insulting the aspirations of Andhra people for having their own Capital City with a better future like Hyderabad, Bangalore, etc. Over Rs. 35,000 Cr worth works were taking place in Amaravati towards the end of TDP rule. But now just Rs. 500 Cr is allocated and this would not be enough to clear outstanding amounts in respect of even one tower there.
Amaravati is visualised as future global city with well laid plans for multi-storeyed complexes, townships, roads, greenery, etc. The YCP government may not have Capital as its priority but it should have at least realised the need for meeting basic requirements of Amaravati works. Analysts say that Jagan's anti-Amaravati stance will only boomerang on him. He cannot go on reversing that Chandrabau Naidu has built. Totally neglecting Amaravati is not as easy as demolishing Praja Vedika and leaving it there as a symbol of satisfied ego and pleased arrogance.