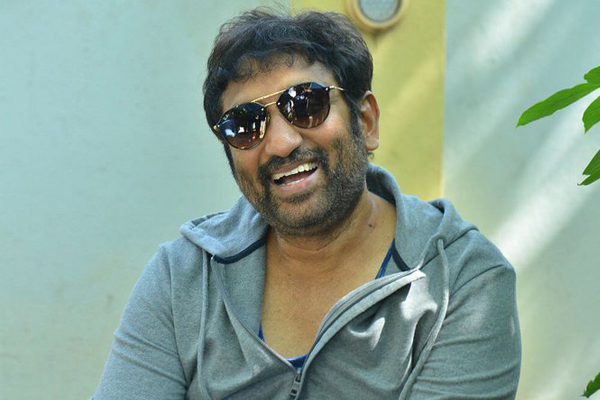 Sreenu Vytla was very confident about AAA and the entire team went ahead with trust. One big film fails, the entire industry feels the effect. The director in pre release interviews kept thanking the producers for letting them go twice to USA. He pitched for two schedules but was is it really necessary? Sometimes it happens that a director doesn't get the judgement while shooting but at least after returning and going through the edit, he should know where the film stands. The director should be open to suggestions. The editor has the luxury to question the director and tell him, to add little more detail as the scene is not properly conveyed. The editor of the film is the first person to point out that excessive comedy was turning out to be a hindrance to the story. Also it turned out that the issue is not the comedy but the placement of it became a problem..for example, as to why the hero is coming to Wata. This and some more should have been corrected in the script stage.
Some questions remain unanswered such as why the comedy why a comic scene appears, why the villain come all of a sudden. Also can anyone explain how the hero knows that villain is going for a jog. Why did the scene suddenly open in the park? Actually had we known in the first 15 minutes, that he has a personality disorder, the result of the first half would have been different. Audience were confused seeing hero in three different avatars. We know Amar has been traumatized because of the blast. When he loses his identity, the only guardian is Shinde. Hero adapts Shinde's traits is presumed and how he became Akbar was not shown. Shinde speaks proper Telugu but the hero speaks in obsolete Urdu used to make spoofs in old movies. Ileana behaves hysterically when she says trust me but that clarity why she behaves and why she suffers from it in childhood wasn't emphasized. This is a screenplay issue, and by the time it was shown in the second half people lost patience. This is a very important point that needs to be addressed. Somewhere either the editor or the director did not care for it and took the audience for granted.
The same thing if Sukumar treats, it would have been different.. may be like 1 Nenokkadine. There was treatment and detailing in that. Sukumar knows where to magnify and where to be flat, there is coherence in his narrative and consistency in genre. We are taking Sukumar's reference because of a somewhat identical sub plot. Insertion of comedy, everyone has a different style but ultimately it should blend into the story. Here comedy did not blend into the revenge subject.
Even in Dhookudu Mahesh had 3 variations in character that of a cop, son, reality show organiser and all blended well. The spoofs were organic in that movie and we wonder why the same director who dished out entertainments went missing with his magic. He shouldn't have insisted on Ileana, any other girl would have filled her place and occupied half her space…. considering that people in Telugu states loved her only for her hour glass figure. Vaitla's graph has come down but it isn't over yet, he needs to do some soul searching and come back to reality. Most people who work with him and have worked with him earlier say that his planning is unrealistic and seldom is open to suggestions. When someone points out a loophole or comes up with an observation, he skips the topic and moves onto the next. He also takes names of certain directors who are into re shoots and stresses he is not like them. I am very experienced he says to every well wisher who wishes to correct him. It is sad that he has used all his chances to stay in the hierarchy; Mytri gave him a long rope but he cheated not only them but himself too by not working on the script. It is difficult to overlook a remark…that his personality is turning out to be a perfect comedy and if he doesn't change someone else will make a spoof of him.