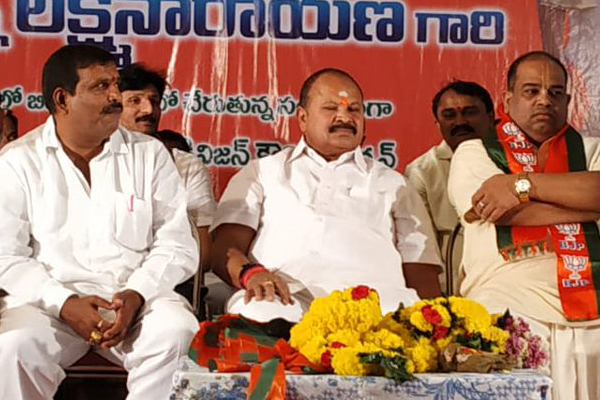 BJP has been vocal in criticising the TDP government on the issue of doing justice to cheated depositors of Agrigold scam. TDP has accused BJP of giving misinformation the scam to the public. Now, BJP AP president Kanna Lakshminarayana has asserted that it is their party that has stopped the ruling TDP from robbing the valuable Agrigold properties. His comments assume significance at a time when the auction of Agrigold could not be successfully carried out to pay back the aggrieved depositors.
Recently, the Agrigold owners have said that the Haailand resort property was not their asset, which gave rise to suspicions on a possible cover-up. Kanna Lakshminarayana had seized the opportunity to blame the TDP for the troubles of the Agrigold depositors. Meanwhile, there are also rumours that the Agrigold assets could not be auctioned because of lack of buyers due to crisis caused by demonetisation.
The BJP is making Agrigold one of the major issues on which it wants to corner TDP in 2019 general election. Party national spokesperson and MP GVL Narasimha Rao has passed serious comments on the Agrigold issue several times, which has triggered a war of words between BJP and TDP.
Kanna Lakshminarayana is carrying forward GVL's attack and he accused the Naidu government of snatching away fertile lands in Amaravati area and doing virtually commercial business in the name of Capital city construction. He sympathised with the farmers of Undavalli and Penubaka villages in capital area. Kanna called upon the people to reject the Naidu rule and save the AP state from further scams.