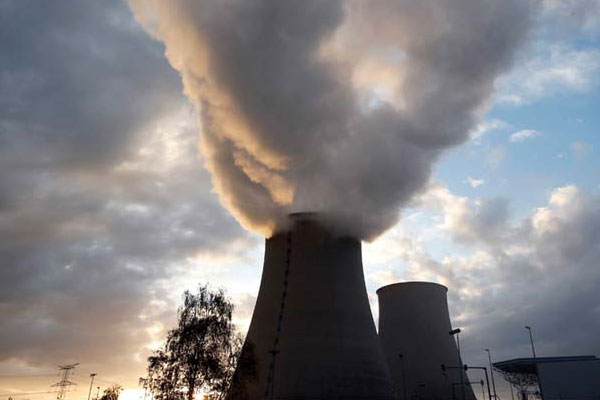 Indo-US Nuclear reactor deal seems to be ill-fated. The nuclear reactors which are yet to be setup in Andhra Pradesh are seemingly impacted after Westinghouse Electric, a US firm, owned by Japanese Toshiba has filed for bankruptcy with $9.8 billion in liabilities. Westinghouse is one of the giant in the nuclear energy business and this announcement comes as a big blow to the nuclear power industry.
The firm was supposed to set up six nuclear reactors for Kovvada nuclear power project in Ranasthalam mandal of Srikakulam district in partnership with the state-run Nuclear Power Corporation of India Ltd (NPCIL). The United States assured that it will not default on its commitment to building six nuclear reactors in Srikakulam. In its statement announcing the bankruptcy, Westinghouse said its "operations in its Asia and Europe, the Middle East and Africa regions are not impacted by the Chapter 11 of bankruptcy filings. Customers in those regions will continue to receive the high-quality products and services they have come to expect in the usual course as the regions."
Post the US assurance, Indian construction partner L&T which signed MOU with Westinghouse to supply nuclear plant elements and perform civil works views the project in Srikakulam still workable.
In 2008, a historic nuclear cooperation deal was signed between India and the U.S. However only two years back Prime Minister Narendra Modi and President Barack Obama agreed to finalise contractual arrangements by June 2017. After this announcement, it's uncertain if this deadline for completing the multi-billion-dollar deal will be adhered.
According to Reuters Westinghouse CEO Jose Gutierrez flew to India, earlier this month and had discussions with NPCIL and the Department of Atomic Energy.
After a decade, the alliance of Toshiba and Westinghouse, which was considered to be powerful combination, comes to an end. Toshiba pulled back from new nuclear projects under discussion in India and Britain.