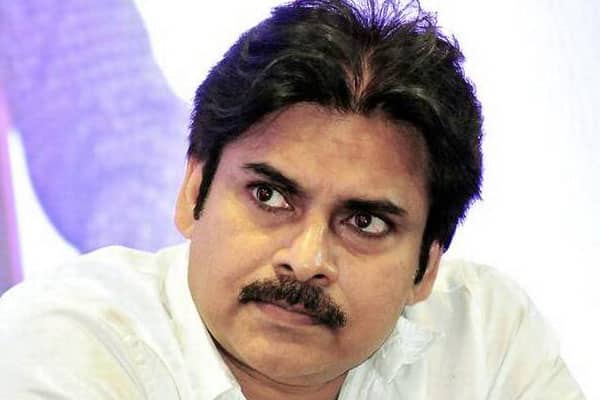 Success and failures are common in any career. Ups and downs are part and parcel of life. However, it seems film stars are so sensitive while handling failures. In fact, super star Mahesh Babu openly told in a TV interview that he couldn't come out of house for 3 months after failure of Brahmostsavam movie. Mahesh Babu was bold enough to admit his weakness, though. Pawan's Agnyaathavaasi released 10 days back failed at box office miserably. Moreover, there has been strong attack on his party from various media channels and from Kathi Mahesh. But Pawan did not come out of his "Agnathavasam" and no one has a clue when he will come out of that.
Forget about movies, but Pawan is now a politician. People expect politicians to be active and properly handle any mud-slinging on their party. For last couple of months, some media channels and critic Kathi Mahesh are making scathing comments on Pawan and his party. But Pawan or any one from the party never responded on the issue. Nobody expected Pawan to come out and respond or apologise Kathi Mahesh's baseless allegations. But people expected Pawan or his party members to tackle that issue maturely. However, by choosing to be in "Agnathavasam" Pawan made his fans and people wonder whether he has a "Plan B" to handle such issues in future.
Chiranjeevi, though dillydallied while forming party and on some issues like separate Telangana, SC categorization etc, he always responded immediately when he had to face a defeat or when situations seem to be going out of his control. When his fans attacked Rajasekhar's family Chiranjeevi immediately came out and apologised them publicly. When 2009 election results were out and PRP bit dust, Chiranjeevi came out immediately on the same day and accepted defeat gracefully. To be frank, even YSRCP chief Jagan could not come out for 4 days after 2014 election results and even when he came out, his face was so sad and he could not even speak properly. Pawan, who always tells Chiranjeevi is his role model, seems not to have learnt anything from his brother on this aspect.
To quote author Robin Sharma, "Greatness of any person doesn't reveal from how maturely he behaves when he is in success, but from how gracefully he behaves when he is in failure" . Pawan fans as well as other people are expecting Pawan to come out of his shell and his exile soon and become active in public life, as he is not just a super star but a politician now!!
-Zuran