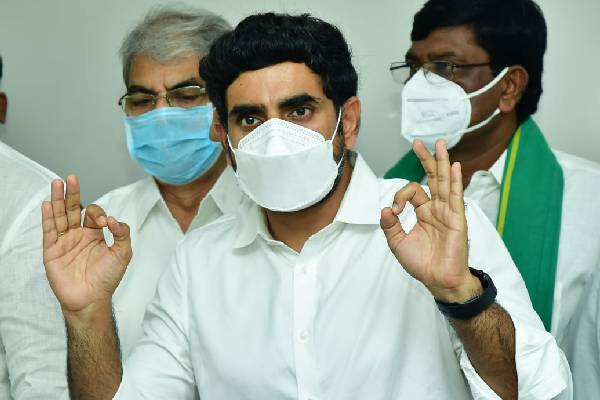 The political watchers are increasingly realising that over the last one month, the name of Lokesh is not creating any buzz. He has not been speaking much and there are no statements from him. During this period, he hasn't made it to the news media headlines too. Despite being the national general secretary of the TDP,, his visibility has come down considerably.
Time was when Lokesh used to be the first one to descend on any town where a TDP worker is harassed. He would go and console the kin of the harassed TDP worker. These days, the news about Lokesh is confined to Mangalagiri assembly constituency only. Time was when he used to land in any place from Srikakulam to Kadapa to remain by the side of the party workers.
The last time that Lokesh was heard was when he undertook a tour to his home turf of Kuppam. Soon after, the party was badly defeated in the municipal elections in Kuppam. He wasn't present even during the review meetings held to analyse the causes of the defeat.
Interestingly, there are reports that several seniors have indicated that they would rather prefer to work with Chandrababu Naidu and not under Lokesh Babu. Also,reports say that there is a perceptional difference between the father and son..While Chandrababu, who is a veteran of many election battles, feels that the TDP should have alliance with other parties to win the next elections, Lokesh strongly opines that the TDP should go it alone. It remains to be seen as to how Lokesh rediscovers himself and bounces back.