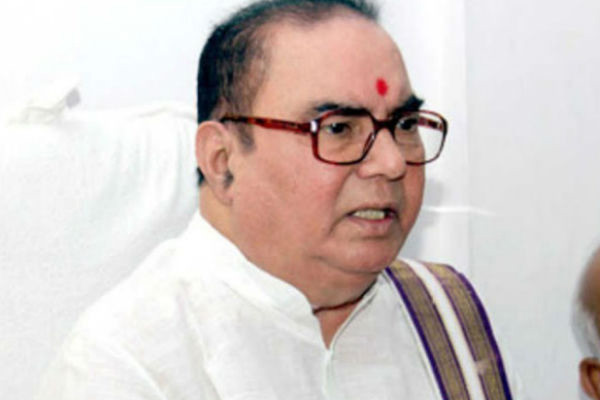 It is known news that Nadendla Bhaskar Rao, former chief minister of AP, issued notices to the team of NTR's biopic and warned that he will not tolerate if he's shown as a villain in the movie. He issued notices to Krish, Balakrishna, and censor board members on the same. But now the movie is released and it did show Nadendla's episode. However, Nadendla is silent on this now and it seems there is specific reason for that.
Click here: https://www.telugu360.com/te/nadendla-manohar-issue-legal-notice-to-balakrishna-and-krish-over-ntr-biopic/
Just before 'NTR Kathanayakudu' release, Nadendla gave several interviews in social media and electronic media . In fact his interviews went viral in social media as the current generation is curious to know both sides of the coin. Director Ram Gopal Varma even made a sarcastic comment that the number of views for Nadendla interviews are more than number of tickets bought for NTR movie.
Click here: https://www.telugu360.com/is-nadendla-bhaskar-becoming-more-popular-because-of-ntr-biopic/
However, Nadendla who made lot of noise just before NTR part-1, which was related NTR's journey in film industry, is now silent after NTR part-2 (Maha nayakudu) despite the fact that movie has the episode in which he is shown as villain. It seems Nadendla Bhaskar Rao doesn't want to comment on the movie now, while the movie is running, as that may trigger debates and controversies and such controversies will ultimately help the movie. As per reports, he wants to be silent till the movie run is over and then come up with any reservations he has about the movie. The movie released this Friday, and opened with extremely poor collections