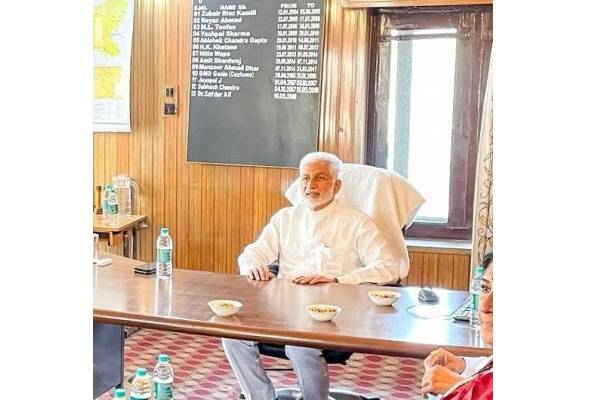 The ruling YSRCP in Andhra Pradesh went on state-wide protests in the name of "Janaagraha Deeksha" on Thursday (today) to protest the abusive remarks made by TDP leader K.Pattabhiram against YSRCP chief and and AP Chief Minister YS Jaganmohan Reddy.
Ministers, YSRCP MLAs, MLCs, MPs and party leaders came on to the streets and took part in agitation programmes.
Strangely, YSRCP MP Vijayasai Reddy, who is considered as No.2 in YSRCP after Jagan, was seen nowhere in these protests.
This triggered speculations that the gap between Jagan and Vijayasai has widened.
The talk about Jagan sidelining Vijayasai is doing rounds in political circles ever since he started giving prominence to Jagan's chief advisor Sajjala Ramakrishna Reddy both in party and government.
Jagan shifted Vijayasai from his Tadepalli camp office to Vizag and was made incharge of the party's North Andhra affairs.
Speculations are rife that Jagan is all set to drop Vijayasai even from North Andhra affairs soon and will be replaced by another Reddy MP.
Against this backdrop, Vijayasai keeping himself away from YSRCP protests against TDP on Thursday raised political heat in YSRCP.
This is because Vijayasai leaves no opportunity to attack Chandrababu and Lokesh and his absence from YSRCP protests triggered speculations that Vijayasai's hold in YSRCP is coming to an end.