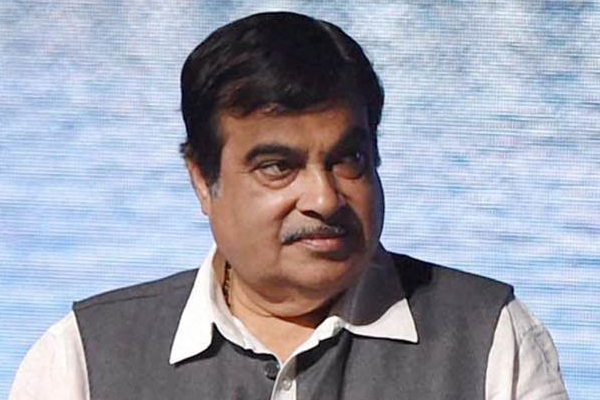 Union Minister for Water Resources, Nitin Gadkari is scheduled to visit Polavaram Project site on July 11. This would be his second visit to the project site after he took over the Ministry from Uma Bharati a year ago and the first visit after the Telugu Desam Party broke alliance with the Bharatiya Janata Party.
Though Polavaram is the national project and the Central government has to give 100 per cent funds for its construction, the State government is spending from its coffers, while the Central government is taking its own time to reimburse. There is a huge gap of close to Rs 2,000 crore between the State government's spending and the Central government's reimbursement on the project in the last four years. This puts an additional burden of Rs 300 crore on the State government towards rate of interest as the State is spending from its external borrowings.
Chandrababu Naidu who never cared for Polavaram Project during his earlier stint between 1995 and 2004 had taken up the project construction now from the Central government only with an eye on the resettlement and rehabilitation package and compensation for the land acquisition. It is everybody's knowledge that Chandrababu Naidu is at his best all the time to handle the land acquisition for any cause and assign works to the contractors that would benefit him and his party. Polavaram too is one source of funds for the ruling TDP, as seen by the Opposition parties. Surprisingly, the BJP too finds some mischief in the expenditure in the project and it is this reason that causes delay in release of funds.
As the relations are strained between the TDP in the State and the BJP at the Centre, the visit of Gadkari to the project site would not be a festival as it had during his first visit. It is expected that besides Minister for Water Resources, Devineni Umamaheswara Rao and a few senior officials of the department, Gadkari visit this time will not have Chief Minister Chandrababu Naidu accompanying. However, there are BJP leaders who might take part to give a clear picture on the corruption part of the project.
Interestingly, two weeks ago, the BJP leaders from the State have visited the project site and accused the TDP government to huge corruption. It is to be seen how the BJP leaders would now make use of Gadkari's visit to hit at the TDP in the State.