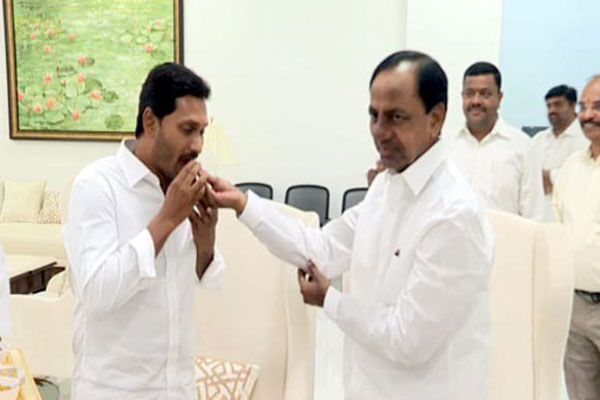 All Andhra people know how TRS boss Chandrasekhara Rao has whipped up anti-Andhra feelings and misled Sonia Gandhi to get separate Telangana statehood. KCR did not come forward for solving the reorganisation issues with AP government till there was Chandrababu Naidu as CM. But now, the same KCR is showing never before enthusiasm to solve all bifurcation issues amicably and for giving equal justice to both the states.
Doesn't KCR know that the highest revenue-earning Hyderabad capital city was bagged by Telangana? AP had no capital city nor any resources. When AP leaders demanded fulfillment of Special Status promise to their States, KCR began demanding the same for Telangana. Now the same KCR is promising a better deal to Team Jagan to solve AP Bhavan, electricity dues, 9th and 10th schedule organisations.
KCR is saying that AP Bhavan in Delhi has been a heritage asset of Telangana. He has set his sights on this centrally located building in the country's capital city. But as per the bifurcation act, AP has to get its share of 58 per cent while Telangana will get only 42 per cent as per population figures. AP is arguing that AP Bhavan should be divided as per this ratio. Will KCR give an equal and reasonable deal to AP? Analysts say that going by track record, KCR is sure to outwit Team Jagan and deprive AP further.