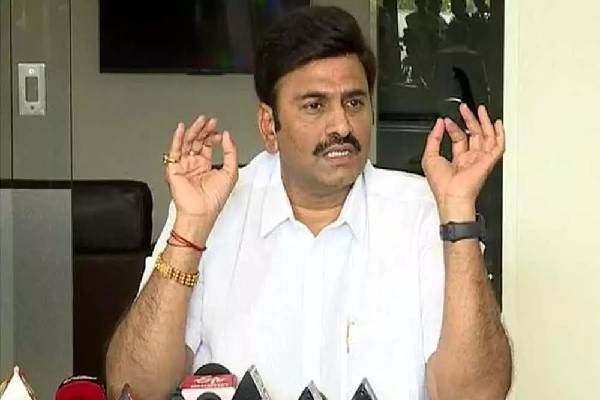 The Andhra Pradesh police have booked a case under SC/ST Atrocities Prevention Act against YSRCP rebel MP Raghurama Krishna Raju.
Chintalapudi police filed a case against Raju on Friday night following a complaint lodged by one Raju, who complained that Raju abused APCID chief Sunil Kumar by naming his caste.
It may be recalled that APCID sleuths issued notices to Raju on Wednesday at his residence in Hyderabad asking him to appear before them for investigation in sedition case booked against him in May last year for making derogatory remarks on AP CM YS Jaganmohan Reddy and trying to create rift between castes with his comments in TV channel debates.
Raju was asked to appear for investigation in Guntur CID office on January 17. After receiving notices, Raju told that he will appear before CID as a law abiding citizen.
However, Raju on Friday wrote to PM Narendra Modi stating that YSRCP government is trying to kill him in CID custody and sought protection.
Against this backdrop, doubts surround over Raju appearing before CID on January 17. Speculations are rife that Raju left to Delhi on Friday night and he is not reachable later.