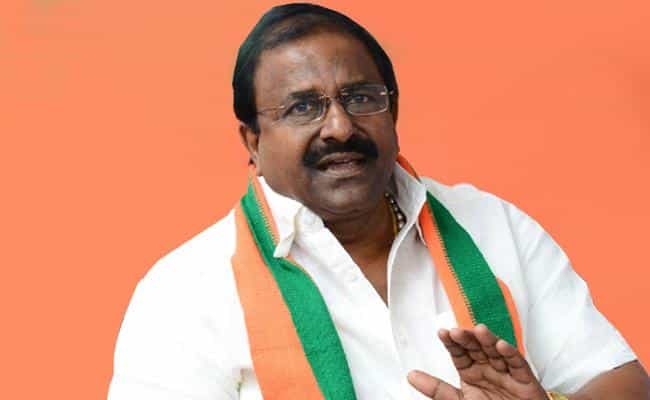 Right now, Jagan Reddy Circar is coming under increasing pressure because of non-stop protests by Chandrababu, Pawan and others. Seeing this, BJP AP leaders are also stepping their criticism of YCP government on every available issue. But there is one exception. BJP MLC Somu Veerraju is refusing to criticise Jagan Reddy. On the contrary, he is making surprise criticism of Chandrababu Naidu.
State President Kanna Laxminarayana is making all-out attacks against the government on sand mafia, religious propaganda, conversions, joblessness, reverse development, Amaravati destruction, etc. But Veerraju is not talking about any one of these issues. On the contrary, he is saying that all the 23 TDP MLAs including Chandrababu will join the BJP soon.
Other BJP leaders are thoroughly embarrassed by Veerraju's changed gimmicks. They are mockingly asking whether Veerraju is taking these TDP MLAs into the YCP along with him. There are rumours that Veerraju has met CM Jagan Reddy recently and almost finalised his entry into YCP. Jagan would not given appointment to Veerraju if he is not convinced about the BJP MLC's pro-YCP stand. It is well known how Jagan has not given appointment to BJP Ex MLA Vishnu Kumar Raju despite his repeated requests since YCP coming to power. Obviously, Kanna is unable to take immediate action as Veerraju is a much senior to him in the party.