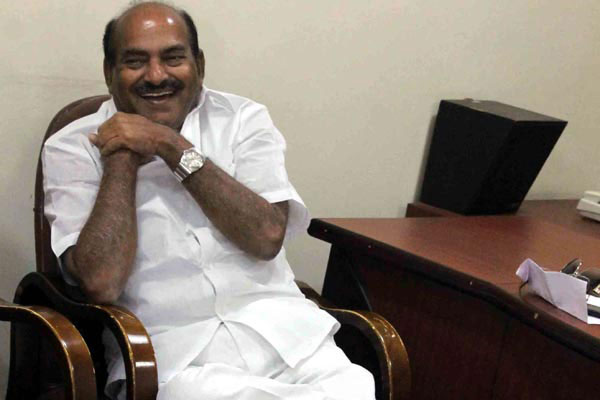 Maverick TDP MP JC Diwakar Reddy again created flutter in the lobbies of Assembly today by endorsing YS Jaganmohan Reddy's remark that Naidu was outdated politician. Participating in the debate on the special category status in Assembly today Jagan said he was contemporaneous while CM was outdated.
When referred to Jagan's comment, he said Jagan was right.
" See, Naidu is not as angry as Jagan is. He is cool. He is outdated," JC said adding that Jagan become 'latest' because he was too angry. Of course, there is an element of sarcasm. later switching over to the subject of special status, "The special status is un-achievable," he said, at a time when Assembly unanimously adopted a resolution urging centre to bestow special status on AP. The Anantapur MP was unambiguously said centre had ruled out the special status to any state leave alone AP.
Referring to the demand of CM's resignation, Diwakar Reddy said,"even if the Andhra Pradesh chief minister resigns as CM or withdraws support to the BJP led NDA government, AP would not get special category state status." If Jagan assures that he would get the special status with resignations, he said, along with 10 more MPs he would resign the very next moment. Diwakar Reddy, however, said he was hopeful of getting a better package than what was given to Bihar.