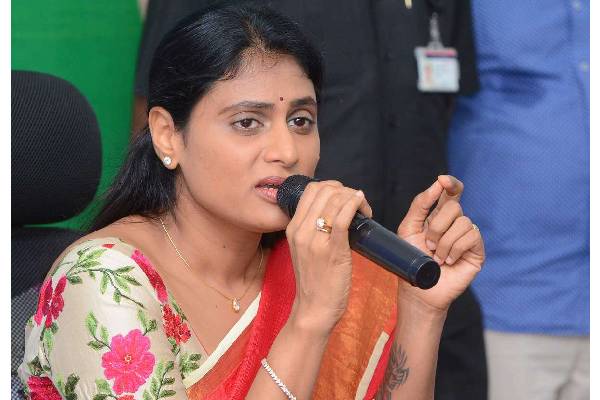 YS Sharmila, the sister of YSRCP chief and Andhra Pradesh Chief Minister YS Jaganmohan Reddy made sensational comments on her political entry into AP.
As of now Sharmila is confined to Telangana politics and has launched and running her own party in Telangana in the name of YSRTP (YSR Telangana Party).
But speculations are rife in political circles that Sharmila is planning to launch her own party in Andhra Pradesh very soon to take on her brother Jagan's YSRCP. Rumour mills are abuzz with reports that Sharmila is very angry at Jagan for blocking the growth of her party in Telangana by using his political power and money power as AP CM.
Sharmila wants to retaliate with her own party in AP. Since Jagan is damaging her politically in Telangana, Sharmila wants to damage Jagan politically in AP by launching her own party.
When media personnel questioned Sharmila on her political entry in AP on Monday (today), she replied, "Political party can be launched by anyone and at any time. There is no rule that political party should not be launched?"
Her indirect comments indicate her future plans to make an entry in AP politics, feel political analysts. If this was not so, Sharmila would have dismissed these rumours straightaway when media personnel asked these questions to her and would have put an end to these rumours once and for all. But Sharmila fuelled more speculations on her entry into AP politics with her indirect comments.