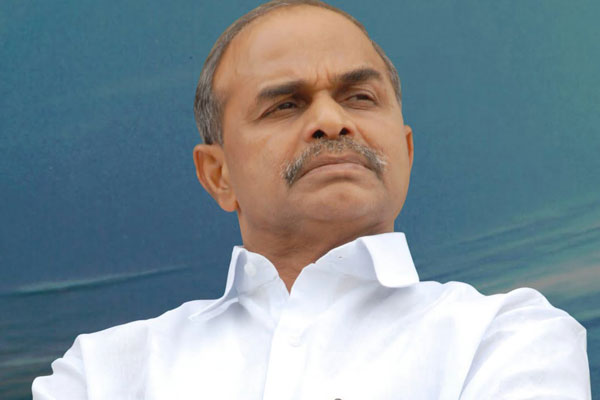 The demand of restoring the YS Rajasekhar Reddy's portrait rocked the Andhra Pradesh Assembly on Tuesday, the third day of five day monsoon session during question hour. As speaker Kodela Sivaprasada Rao disallowed YSRCP's adjournment motion on drought and drinking water problem, the opposition member trouped into the well chanting slogans YSR Zindabad, and displaying the portraits of YSR and demanded the restoration of the portrait in the members launge. The raucous led to the adjournment of the motion for 10 minutes.
The portrait, along with portraits of Tanguturi Prakasham and Sanjeevaiah have been removed last month at the instructions from the speaker. This decision was later ratified by the special purposes committee of the Assembly. The committee's argument was that it was not convention to hang the pictures of formers chief ministers in the Assembly. Only pictures of former speakers are kept. But, the YSRC objected to it stating that it was the decision of the previous assembly and it should be honored. Today, YSRC members did not allow the house run staging dharna in the well. Speaker took strong objection to it and asked them to give a notice on the subject before raising in house.
"If you have real respect for YSRajasekhar Reddy and you think he was your leader, why didn't you give the adjournment motion on the subject. You gave the notice on drought. The subjects should be raised in Assembly only on prior notice," he said. Speaker also warned them against the taking house for raise."You cannot dictate the house to take any subject you wish just like that. Don't cross the limits," speaker warned. But, opposition continued their protest, slogans and display of YSR portrait. Speaker asked them why were they stalling the business of the House. He specially asked the members, to remove the picture. He assured them he would permit them to speak only if them removed the picture. As the opposition members un-relented, speaker adjourned the house for ten minutes.