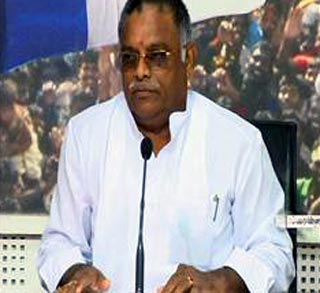 [dropcap] Y[/dropcap]SR Congress rapped TDP for trying to divert the attention of the people to cover up its role in cash-for-vote scam by selectively popping up the provisions of the State Reorganisation Act as serious issue.
The party said the hullabaloo about section-8 of the act by TDP was meaning less as it had been in force ever since  bifurcation bill  got presidential assent.
Party MLA Rajendranath Reddy said there were more important issues than section 8 to fight for and to exert pressure on union government.
"Along with Section 8 there are other provisions like the Special Status, funds for Polavaram, assurance to de-notify degraded forest land for building the capital city, which are all in force from the appointed date June 2, 2014 but TDP is bring up non issues one after the other as a diversionary tactic," he said.
He wondered as to why TDP had been silent on the issue like polavaram.
The Rs 100 crore allocated to Polavaram by the Centre is only to set up the Project Authority and the State Government is silent on the issue, even though there has been no funding for the project, he added.
"The TDP has not consulted any of the political parties to put collective effort on the implementation of the provisions of Act. It has been governing in a dictatorial manner eschewing democratic practices," he said.
Stating that invoking Section 8 does not arise as it is already in force, Reddy said the ruling party highlighting issue time and again only to cover up its failures and growing unpopularity in the state and to divert the attention of the people from the cash for vote scam in Telangana.
(jnr)