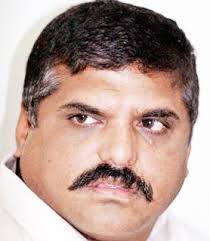 TDP Chandrababu Naidu's weakness is YSRC Jaganmohan Reddy 's strength. Sensing that the TDP is not able to wage a battle for special category status, YSR Congress wants to exploit it to become  the champion of the cause and mobilize people around the issue. As the TDP cabinet could not take a stand on the union planning minister Inderjit Singh's assertion that they had no plan to accord special category status to any state, Jagan has given a call to his party workers to make the August 10 New Delhi Dhrana a grand success.in. It accused the TDP of setting aside the demand for special status for considerations. As the field is left open for opposition party, YSRCP is mobilizing two trainloads of party workers to Delhi for its Dharna.
"Two special trains will leave on August 7 from Anakapalle and Tirupati covering all the districts to ferry Party leaders and cadre to participate in the dharna and the March to Parliament on August 10 ," party leader Botsa Satyanarayana said Saturday.
He said it was very evident from the tone and conduct of TDP Government that it was trading the Special Status issue for other considerations and was mortgaging the interests of people in Delhi for personal and political gains.
Party MPs, MLAs, MLCs and district level leaders will join the dharna, he added.
Taking objection to the tall claims of Chandrababu Naidu on his influence in conferring highest civilian award to Abdul Kalam, Botsa asked why the same influence did not work in the case of  TDP founder leader NTR.