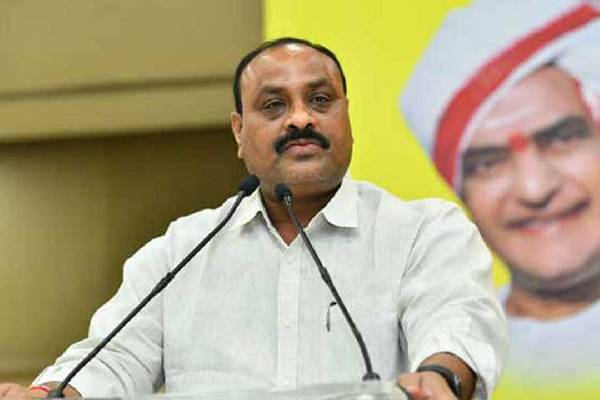 TDP Andhra Pradesh unit president K Atchennaidu on Friday said that the cases filed by the YSR Congress government were more than the voter list in the state. Speaking to media persons, Atchennaidu said that the government was filing cases against every opposition leader.
He blamed the state government for filing cases against the political rivals in the state. He said hundreds of the TDP leaders were jailed in the last four and a half years.
He came down heavily on the state government for filing cases against former MLA and Sangam Dairy chairman Dhulipalla Narendra Kumar recently. He said that Narendra Kumar had been working for the farmers in the region. The Sangam Dairy had been in the forefront in serving the needs of the farmers, he said.
Atchennaidu said that the state government had been trying to grab the Sangam Dairy. As every attempt of the government failed to grab the Sangam Dairy, the government had now filed cases against its chairman Narendra Kumar.
He said that there are just five months away from the elections. He dared the YSR Congress government to file as many cases as possible against the TDP leaders. He said that the people in the state are vexed with the Jagan Mohan Reddy government and were waiting for the chance to vote against him.
He said that people are ready to defeat the YSR Congress and send Jagan Mohan Reddy back to jail. He sought to advise Jagan Mohan Reddy to continue filing criminal cases against the TDP leaders for the next five months. The TDP government would do the same to the YSR Congress leaders after the elections, Atchennaidu said.