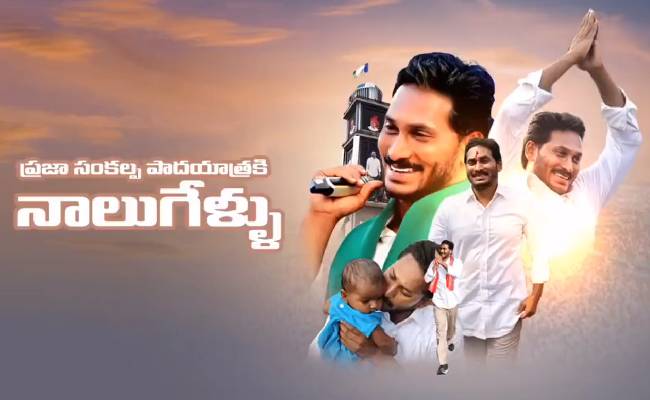 The YSRCP celebrated four years of YS Jagan Mohan Reddy's Praja Sankalapa Yatra at the Party Central Office at Tadepalli on Monday.
Party General Secretary and government Advisor (Public Affairs) Sajjala Ramakrishna Reddy along with MLCs Umareddy Venkateswarulu, Lella Appi Reddy and Bapatla MP Nandigama Suresh cut a cake in the presence of party leaders and activists.
Speaking on the occasion, Ramakrishna Reddy said that Jagan Mohan Reddy is a person who believed that always being with the people is politics. The manifesto was prepared by the Party after observing the hardships of the people seen during his padayatra.
On assuming office, the Chief Minister has fulfilled 98 percent of his promises in the manifesto and stood by the people in every possible way, even during the pandemic crisis, he said. The Chief Minister initiated 'Gadapa Gadapaku Prabhuthvam' programme as he is confident of what he had done for people's welfare.
Usually, the ruling party leaders will aspire for early polls and give hints accordingly, but the Opposition parties have taken the responsibility on their shoulders by carrying out a false propaganda for their political existence. Naidu doesn't have any achievements to his credit, while Jagan Mohan Reddy never lost people's trust, he said.