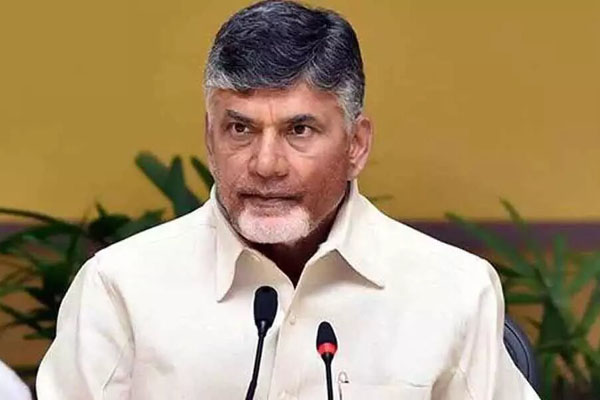 TDP president, N Chandrababu Naidu, on Monday said that the day late NTR formed the first government of the TDP in the State is a historic day for the Telugus across the globe.
On TDP completing 40 years of forming the government, the party president said that revolutionary changes have come in the lives of the Telugu people in the world both economically and politically only after the late NT Rama Rao formed the TDP government. The journey of the lives of the Telugu people is now being viewed as before and after the TDP formation, Chandrababu said.
Late NTR floated the TDP only to ensure that a poverty-free society was formed and came to power within nine months, Naidu said.
On this day 40 years ago NTR took oath as the chief minister to bring in radical changes in the lives of the poor, he said.
The credit goes to TDP for introducing revolutionary changes in society by bringing in welfare schemes like Rs 2-a-kg rice scheme, Single Window system, doing away with the patel, patwari system, rights for women in property, pucca houses for the poor and old age pensions besides distribution of janatha clothes, Chandrababu recalled. It is the
TDP established separate educational institutions for women like Padmavathi University and created reservations for women in education and employment, the TDP supremo observed.
The Backward Classes (BCs), who form 50 per cent of the population, could progress in politics only with the encouragement given by the TDP, Naidu said, adding that even a separate quota was extended to BCs in the administration and local bodies only by the TDP.
The quota for Scheduled Castes (SCs) and Scheduled Tribes (STs) was increased and a separate welfare corporation for Minorities was created by the TDP to ensure that they progress well both economically and socially, the TDP supremo maintained.
"As NTR tried to uphold the dignity and self-respect among the Telugus I tried my best to increase the self-confidence among them," Naidu said.
Declaring that the TDP will lead the movement to save the State from these psycho rulers, Naidu gave a call to the party leaders and activists to work hard to rebuild the State.