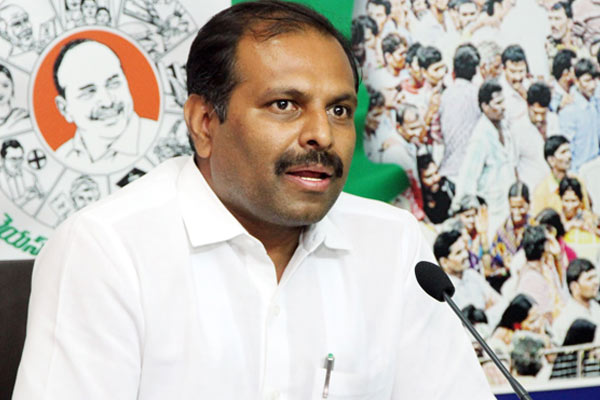 In a recent development, YSRCP MLA G Srikanth Reddy has passed on his comments over boycotting assembly sessions. He said that instead of the Opposition being blamed for not participating in House proceedings, the Speaker has to upkeep the decorum of the Chair and upkeep parliamentary democracy. He reiterated that unless any action is initiated against the turncoats, they would keep away from the assembly session.
Addressing reporters in Hyderabad, Mr Reddy said, "We affirm that we are not boycotting the assembly sessions and are very much in favour of attending the proceedings but the Speaker should initiate action against the turncoats who moved to treasury benches".
As the Speaker had time and again said that the legislature is supreme and need not take into consideration the legal rulings, the contention that the matter is in court cannot be accepted. "We need not abide by the court directives and the House is supreme was what he said in many earlier occasions".
"When our Party MLA RK Roja was suspended and the issue was taken to courts, the same Speaker has ruled that the courts cannot dictate terms to the legislature and the Speaker need not abide by the court directive and to that matter the Speaker's ruling cannot be challenged in a court of law. When it comes to the action against the 21 MLAs who crossed floor, the same Speaker tells that the matter was in courts and this is not in concord with the high office he is holding as the double standards stands exposed," he said.
On the grounds of disqualification for switching sides, we moved the court and the Speaker was approached. However, there was no action from his side. We will attend the assembly from tomorrow, if the Speaker initiates action against the defectors.
The ruling party has been accusing us of running away from the assembly. Moreover, the Chief Minister commenting that the state should become like Singapore where there is no Opposition is against the value system of parliamentary democracy, said Mr. Srikanth Reddy.
Since long time, we have been pleading to take action against the defectors. But, no action was taken and one more MLA was added to the list of defectors. And the remarks were not in good taste, when our party delegation when to submit a memorandum.