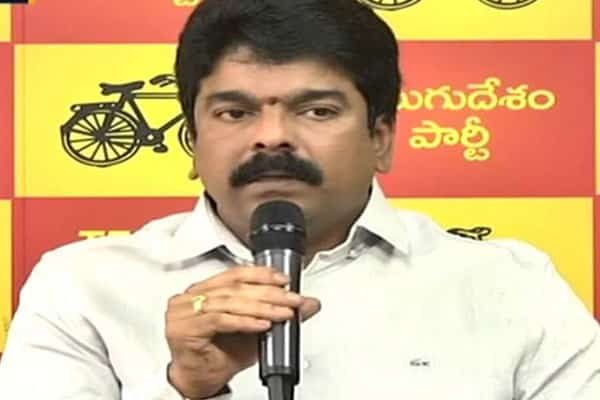 M.S. Rao
The TDP Politburo member, Bonda Umamaheswara Rao, said that the days of the YSRCP were numbered, while addressing a press conference here at party office.
The people of the State were disgusted at the functioning of the YSRCP leaders as the party has taken birth on high corruption and false propaganda, Umamaheswara Rao said. He observed that, the people had chased away the Ministers and the YSRCP MLAs during the 'Gadapa Gadapaku' (door-to-door) programme of YSRCP in the State.
"The was a mockery on democracy, ever since the YSRCP came to power in the State. The police played the role of a spectator when the Chief Minister, Jagan Reddy, his Cabinet colleague, Peddireddy Ramachandra Reddy, Bharath, MLC and Vidyasagar Rao, Kuppam Marketing Committee chairman, blatantly murdered the democratic values," Bonda Uma alleged.
The YSRCP goondas attacked the TDP activists during the recent visit of Nara Chandrababu Naidu, TDP president to Kuppam. The ruling party resorted to physical attacks on TDP activists and damaged the Anna Canteen besides setting on fire the TDP banners, he said.