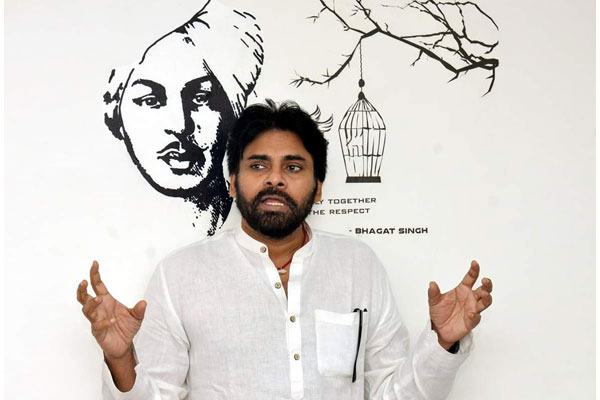 Jana Senani Pawan Kalyan is confident his party is in a strong position in the present political set-up in the state. There were many doubts over his strategy in 2014 when he announced support to the TDP-BJP alliance. There were some people who cautioned his strategy since Jaganmohan Reddy was thought to be going to form the government. In such uncertain times, Pawan Kalyan considered what was good for AP and he supported the TDP.
Sharing these details with Jana Sena Guntur district leaders, Pawan said he supported the TDP in 2014 as part of a bigger social experiment and it turned out to be a big success. It was because of that successful experiment the Jana Sena Party had got a lot of credibility and firm standing in the public as of now. Pawan had also considered in 2014 to put up some of his leaders in MLA seats as part of alliance with TDP and BJP but that was cancelled later as it would not help his future political goals.
Jana Senani has also passed on comments why their party will become more popular in the coming days. Jana Sena is going forward with the main theme of improving the lot of common man by addressing his minimum requirements. Pawan says TDP leader Chandrababu Naidu and Opposition leader Jagan are more interested in asking the voters for 10 years and 30 years rules respectively to develop Amaravati and AP but they do not talk of the average man's well being.
G.Ravikiran
Telugu360 is always open for the best and bright journalists. If you are interested in full-time or freelance, email us at
Krishna@telugu360.com