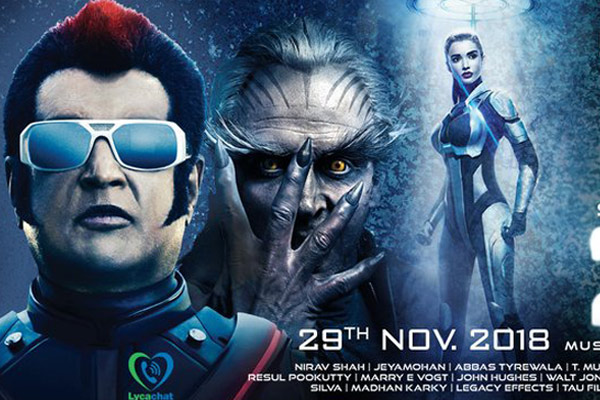 2point0 All India Two Days Collections
2.0 has another below par day on Friday at All India level, with exception being the Hindi version. In Two Telugu States , it has done decent business to an extent and surprisingly the disappointing performance is from Tamilnadu.
All India combined, 2.0 has collected a distributor share of 23.5 Crores on second day, taking two days total share to 61.5 Crores
In terms for Gross, this film has collected 46 crores on it's second day taking 2 days All India gross to 114 Cr North India has been the highest contributor with 20.9 cr gross where as Telugu States have contributed 9.75 Cr gross. It is performing at below par levels in Tamil Nadu as second day gross is just 9 Cr. The film is sure to show big jump on Sunday especially as family audience will be coming on that day and then it will be all about the Monday hold.