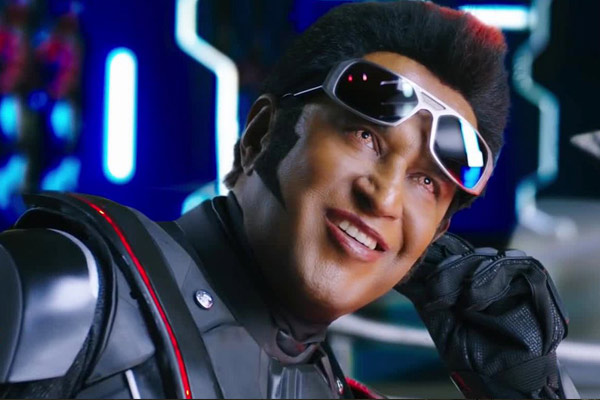 Rajinikanth starrer 2Point0 is undoubtedly the most eagerly awaited film of the year. Amidst sky high expectations in audience and much hype in trade circles, the film released all over this Thursday.
Like most of the big ticket films, 2Point0 also garnered rave reviews from early morning fans shows all over Tamil Nadu. Tamil critics and web portals have rated 2Point0 very high. And, most of the leading Telugu websites seem to have carried away by the strong hype and exaggerated talk from Tamil reviewers. Of all the Telugu portals, Telugu360 is spot on with the analysis and rated 3/5 for the grand visuals. Our reviewer opined that story wise 2Point0 is just a so-so watch, but technically it is a visual extravaganza. Many other websites have given unreasonable ratings for this film.
After two days, 2Point0 managed to get average feedback from common audience and the box office numbers also paint a similar picture. The film is likely to end as an average performer at box office in its full run.