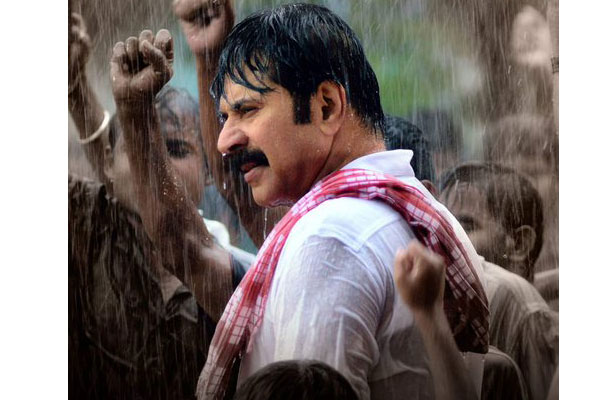 YSRCP chief Jagan is leaving no stone un-turned to realize his life ambition of becoming CM. Already, Sakshi TV and Sakshi channel is doing strong campaign for him by targeting all his political opponents. Recently a few more channels like TV9, 10 TV started supporting Jagan after KCR's close aide 'My home' Rameswara Rao invested in these channels. Now it seems YSRCP leaders tactically made MAA TV to telecast 'Yatra' movie on upcoming Sunday, which will be just 4 days before the elections.
'Yatra' movie directed by Mahi, starring Mammootty focuses on padayatra done by Late YSR before 2004 elections. The movie fared reasonably at box office, especially in Rayalaseema areas. The movie doesn't depict entire life of YSR but it just focuses on padayatra part of his life.
Jagan seems to be putting full efforts to win election this time. Already, he got most of the channels supporting him, he gave tickets to leaders who have muscle power and money power, he is spending a bomb on social media channels like Facebook and Youtube to cast his ads. We will have to wait and see if 'Yatra' impacts upon people and adds a few more votes to YSRCP.