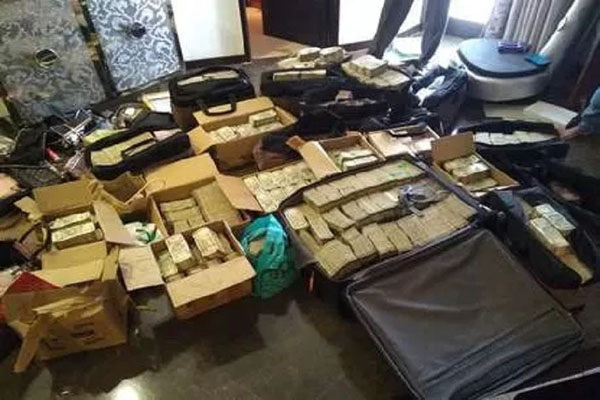 The Income Tax officials are unearthing huge quantities of unaccounted gold jewellery, cash and real estate property in AP, Tamil Nadu and Karnataka. The IT raids are continuing at the Kalki Ashram at Varadaiahpalem in Chittoor district. The officials found that the Ashram organisers collected Big money from devotees in the name of pujas, yagnas and religious training programmes.
So far, 88 kg gold jewellery was seized from the Ashram. Also, Rs 18 Cr worth US dollars and Rs 44 Cr Indian currency was recovered from the Ashram organisers. More and more wealth is coming out in the searches of IT officials. The raids are expected to continue for a few days more considering the widespread network. The Kalki has got units and business operations in US, China, Dubai, Singapore, etc.
Devotees consider Kalki Bhagwan as the 10th Avatar of Sri Maha Vishnu. Kalki's original name was Vijay Kumar, aged 70 years, who initially worked as the LIC Clerk.