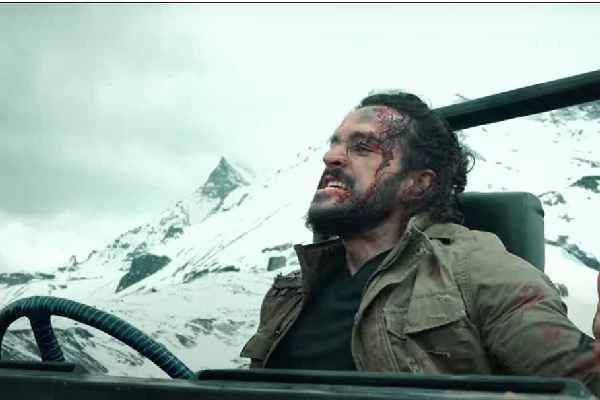 Agent Worldwide Pre-Release Business
Akhil – Surender Reddy's Agent is gearing up for a grand release tomorrow ie, 28-04-2023. Theatrical rights of the film are valued at 36 Cr which is the second highest for Akhil behind his debut film. The film had hype in trade when it was announced and when the initial teaser dropped.
But the film got delayed and delayed and that lead the buzz to go down. Advance bookings are below par for the film and now it depends on the word of mouth from the initial shows to have the film a decent opening day.
Below are the area-wise pre-business Details
| Area | First Weekend Collections | | Pre Release Business |
| --- | --- | --- | --- |
| Nizam | 1.60 Cr (including GST) | 1.30 Cr (including GST) | |
| Ceeded | 0.85Cr | 0.64 Cr | |
| UA | 0.86 Cr (including GST) | 0.65 Cr (including GST) | |
| Guntur | 0.58Cr | 0.50 Cr | |
| East | 0.43Cr | 0.35 Cr | |
| Krishna | 0.25 Cr (including GST) | 0.26 Cr (including GST) | |
| West | 0.31Cr | 0.25 Cr | |
| Nellore | 0.20Cr | 0.16 Cr | |
| AP/TS | 5.20 Cr (4.80 Cr excluding GST) | 4.10 Cr (3.80 Cr excluding GST) | 30Cr |
| ROI | 0.60Cr | 0.30 Cr | 2.5Cr |
| OS | 0.70Cr | 0.60 Cr | 3.5Cr |
| Worldwide Share | 5.20 Cr (4.80 Cr excluding GST) | 5 Cr (4.70 Cr excluding GST) | |
| Worldwide Gross | 13Cr | 8 Cr | |
| Pre-Release Business | 36Cr | 36 Cr | 36Cr |