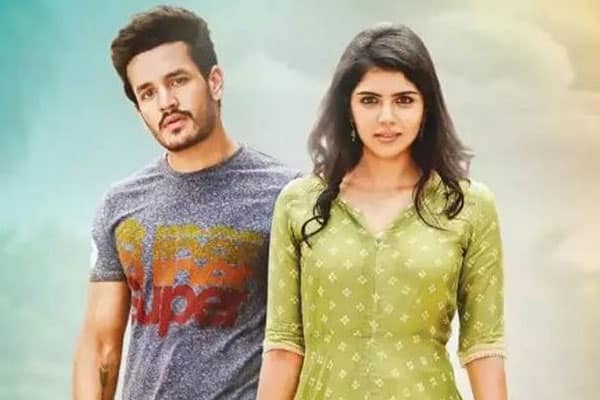 Hello Audio Review
Hello is an upcoming romantic action entertainer starring Akkineni Akhil and Kalyani Priyadarshan in lead roles. Music for the film is composed by Anoop Rubens and the film is directed by Vikram Kumar who gave memorable films such as Manam and 24 earlier. The album has released yesterday in the breezy city Vizag and here is an exclusive audio roundup:
Song 1: Hello
Singer: Arman Malik
Lyrics: Vanamali, Shreshta
Hello is an interesting composition with relaxed acoustic guitars, and breezy strings along with impressive lyrics by Vanamali and Shreshta. This is a tailor made song for a competent singer like Armaan Malik who is known for soothing melodies. The song has a hummable instinct to it and an air of expressive breeziness fused with contemporary Rap.
Song 2: Anaganaga Oka Uru
Singer: Sri Dhruthi
Lyrics: Chandrabose
Ananganaga Oka Ooru is a storytelling styled composition carrying an air of innocence and swiftness. Chandrabose's lyrics are quite appealing and at the same time doesn't reveal much about the story. Sri Dhruti's sweet vocals are amazingly sweet and lovely to hear! A very special mention should be made for violin which takes the front seat in style and poise. The composition oscillates between Carnatic raagas Suddha Dhanyasi and eerie Nata Bhairavi in effortless ease.
Song 3: Thalachi Thalachi
Singer: Haricharan
Lyrics: Vanamali
It is time for a melancholic melody which is such a strong base of Anoop Rubens and swiftly it comes in the form of Thalachi Thalachi. Haricharan excels in this philosophically driven romantic number and the harmonic minor scale is quite evident throughout the song. A big applause of Vanamali's lyrics which strike an impressive chord. The mixed feelings of longing, worry and eventually hope are beautifully presented in this song.
Song 4: Yevevo
Singers: Akhil Akkineni, Jonita Gandhi
Lyrics: Chandrabose
The hero Akhil makes his presence felt with a soothing solo Yevevo again in western harmonic minor scale which obviously gives a feeling of eeriness and sadness. Lilting grand piano is ably supported by string section and very mild harmonica.
Song 5: Anaganaga Oka Uru (Female Version)
Singer: Shreya Ghoshal
Lyrics: Chandrabose
The innocent Anangananga Oka Ooru now arrives in the supreme vocals of Shreya Ghoshal who gives the song a sense of melody and brings forth the brilliance of the tune. This version represents the feeling of love with an air of passion and maturity- thanks to the melody queen's voice!
Song 6: Merise Merise
Singers: Haricharan, Srinidhi Venkatesh, Shruthi Ranjani
Lyrics: Vanamali, Shreshta
The album gets a fitting finale with Merise Merise which fuses folk and trance- two totally contrasting genres of Music. This song would perfectly fit for a mellowed down party and doesn't make an attempt to sound loud or jarry at any point of time. Haricharan,Srinidhi and Shruti Ranjani do their bit with an effortless ease and perfection! Anoop includes a celtic flavor in interludes which is quite rare for an Indian wedding number.
Verdict:
All in all, Hello is a wonderful album and a whiff of fresh air in the midst of loud sounding Telugu albums and display multiple hues of love and sensitive emotions.
Our Picks : Hello , Anaganaga oka uru and Talachi Talachi