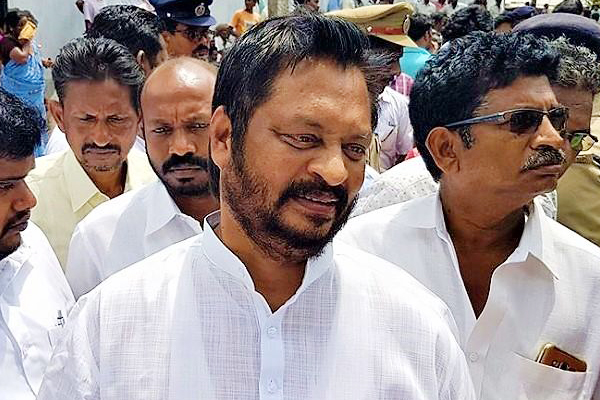 Former member of parliament Harsha Kumar seems to be joining Pawan Kalyan Janasena party soon as per the widely circulated rumors in Godavari districts. Earlier, Andhra Prabha daily also gave leaks that he is planning to join Janasena. It seems, he is all set to join the party as he got confirmation from Pawan himself.
G.V. Harsha Kumar was former MP and he represented the Amalapuram constituency of Andhra Pradesh between 2004-2014 and is a member of the Indian National Congress. Harsha Kumar started working for the congress since his student days. But post bifurcation, he left the party to join Samaikyandhra party floated by then CM Kiran Kumar Reddy. While Kiran Kumar Reddy himself re-joined congress, his associates who joined his Samaikyandhra Party didn't join Congress along with him.
Harsha Kumar is strong leader in Godavari districts and especially Amalapuram constituency. He also has strong clout on Dalit community in these districts. We will have to wait for final confirmation.