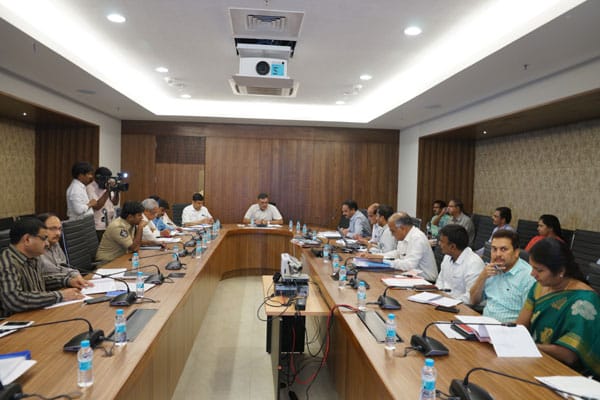 Vijayawada: The new capital Amaravati would have pollution-free transportation system, said AP Chief Secretary Dinesh Kumar.
The Chief Secretary reviewed the transport arrangements for the new capital at a meeting of the AP Capital Region Unified Transport Authority (APCRUTA). He said that the government was working to introduce the world's best transportation system in the new capital. The Greenfield transportation system would keep the city clean and pollution-free, he said.
The government had already decided on having sensor-monitored traffic signals in the capital city for the vehicular movement. The officials are already studying the traffic systems, traffic signal systems across the world. The best cities in the world are being visited and the best transportation and traffic management systems are studied to be implemented in Amaravati, the Chief Secretary said.
The Chief Secretary had also directed the officials to take steps to streamline the traffic in Vijayawada. He asked them to speed up the inner ring road and by-pass road works in Vijayawada along with the proposed flyover at Benz Circle.
AP Capital Region Development Authority commissioner Cherukuri Sreedhar gave a power point presentation on the traffic management and vehicle usage for the new capital. He said that the government had proposed the Greenfield traffic management keeping in view the proposed population to be in the city by 2050. He said that the government had already appointed a consultant to study the issue and the requirements of the government. The consultant is preparing the master plan for traffic management in the capital city.
The CRDA Commissioner also explained to the members about the road network proposed for the new capital in the master plan. He further briefed them on the ongoing road works in the capital.
CRDA principle secretary Ajay Jain, Urban Development principle secretary Karikala Valavan, Amaravati Metro Rail project managing director Ramakrishna Reddy and others were present.