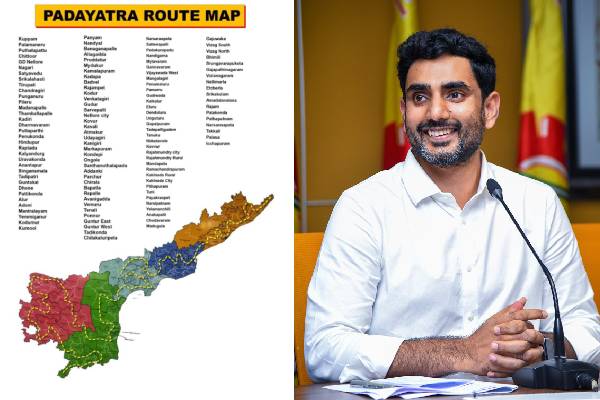 TDP general secretary, Nara Lokesh, on Friday felt that the only alternative for the State to move on the progressive path is that the TDP should come back to power.
Addressing party politburo members, the senior leaders, MPs and others through a video conference on the eve of his launching his pada yatra 'Yuva Galam' on January 27, Lokesh said that the people of the State are suffering in this psycho rule.
"We have been struggling with this psycho for the past three-and-half years which we have never witnessed earlier," Lokesh said. Maintaining that remaining in power or sitting in the Opposition is nothing new to the TDP, he felt that the State is now passing through a strange situation.
The TDP leaders and activists are being subjected to various kinds of harassment and false cases are being registered against them, Lokesh said and appreciated the party leaders and activists for continuously waging a war against this psycho rule.
"The strength of the TDP is always its activists and its leaders and we are ready to even sacrifice our lives for the sake of the party flag," Lokesh said. Had the TDP, while in power, acted in such a manner like how Chief Minister, Jagan Mohan Reddy, is acting now the YSRCP would not have been in existence now, he remarked.
Observing that Jagan is misusing his power only to take revenge, Lokesh said that not even a single section is happy with YSRCP. "Women, farmers, youth, employees and even police officials are strongly opposing the YSRCP rule," he stated.
Lokesh maintained that the mafia, be it liquor, sand or mining, is ruling the roost and the prices of even essential commodities are skyrocketing during this YSRCP regime. "What is surprising is that the Chief Minister is not even allowing us to supply food to the poor," he said.