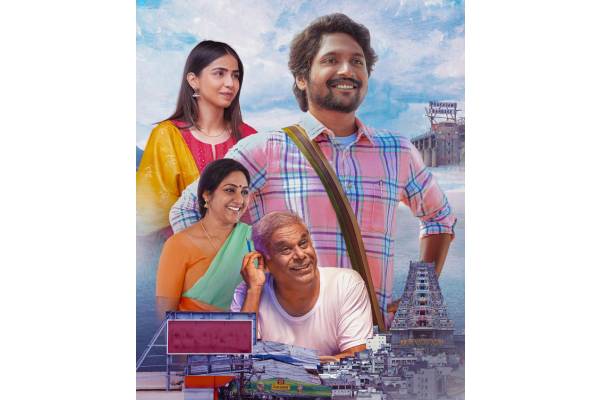 Hero Suhas who has been doing films of different genres is awaiting the release of Writer Padmabhushan. Tina Shilparaj is the leading lady in the film that marks the directorial debut of Shanmukha Prasanth. The makers launched the trailer of the production venture of Chai Bisket Films and Lahari Films.
Suhas appears as an aspiring writer and to achieve this goal he chooses a librarian job. He fails completely in his first attempt as an author. Fortunately, Tina Shilparaj whom he admires loves his writing style. When things go smoothly, a twist in the tale arrives which brings difficulties.
It is evident through the trailer that Writer Padmabhushan is an out-and-out entertainer with healthy entertainment. Suhas impresses big time with his hilarious performance. Prasanth wins brownie points for the way he handled the script.
The movie is all set to grace the cinemas on February 3rd.