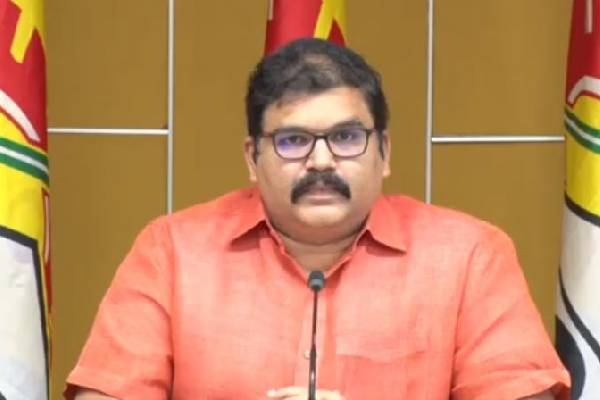 TDP spokesman, Kommareddy Pattabhiram, on Friday termed the advisors to the Government as the abettors to Chief Minister, Jagan Mohan Reddy, to rob the State.
"Jagan Mohan Reddy is not feeling ashamed though the High Court passed serious comments on the system of appointing the advisors to the Government. The Chief Minister continues to appoint slavers and those who assist him in his shady dealings as advisors," Pattabhiram remarked.
Neither the Chief Minister nor his advisors have even a basic thought to do something good for the State, Pattabhiram said.
Observing that the governments had earlier appointed experts in various fields as advisors to assist the administration for doing something useful for the people, Pattabhi said that Jagan converted the advisors system as a rehabilitation centre.
Though Rs 4 lakh to Rs 5 lakh is being paid monthly to each advisor as remuneration besides providing facilities like cars, staff and other necessities, the State is not getting any benefit from them, he remarked.
"The advisors are of the Cabinet rank besides heavy packages are being paid to them. Are the people of the State getting any benefit from them," he asked.
On the other hand, the employees are suffering heavily as they are not receiving their salaries on time and they have to make appeals to the Governor for payment of their salaries regularly, he stated. "Salaries are nil for the employees and facilities full for the advisors," he commented.
Stating that the debt burden on the State already crossed Rs 10 lakh cr, Pattabhi asked where Chandrasekhara Reddy is, one of the advisors to the government when the GPF of the employees amounting to Rs 500 cr was taken away by the ruling dispensation.