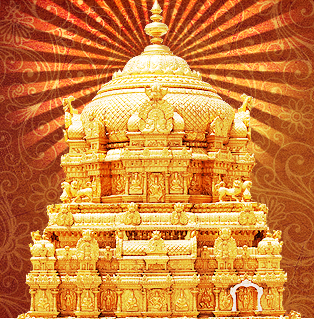 Andhra Pradesh government for the first time issued instructions in the form of a GO to the Tirumala Tirupati Devastanams (TTD) to perform pujas for the invocation of God of Rains to revive the monsoons which are missing in more than half of the state.
The endowments department issued a GO directing CED and the EO, TTD "to perform Yagnas and Yagams, Abhishekams etc. for the purpose of receiving bountiful rains every year at the time of onset of monsoon season and also at various other times as is necessary to ensure various benefits to society".
"The development of temple culture in Bharata Varsha has its origins in the Agama Sastra which has its origins in the Veda. The performance of Vedic rituals in temples is an important part of the temple culture. Since times immemorial, Indians have been performing Yagnas and Yagas every year to propitiate deities like Lord Shiva, Lord Vishnu, Varuna, Agni, Indra etc. These Yagnas were performed for the general welfare of society, to increase fertility of soil, to invite rains, welcome peace and health for society etc.," the GO said.
In fact, water experts suggested to the states of Andhra, Telangana and Karntaka, a practicable solution to get water from Krishna-Bhima basin which is being diverted by Maharashtra for power generation.
None of the states have responded to the call given by Himanshu Thakkar and Parineeta Dandekar of SANDRP (Sourth Asia Network on Dams, Rivers and People) to stop 'mindless' Westward diversion of Krishna basin water by Maharashtra which is being drained into sea . By this Karnataka, Telangaan, Andrha pradesh could be saved from being hit by looming severe drought. AP seems to be more confidence in godly intervention rather than following advice by human experts.
For more details see: http://www.telugu360.com/experts-sos-to-save-ap-ts-and-karantaka-from-drought/