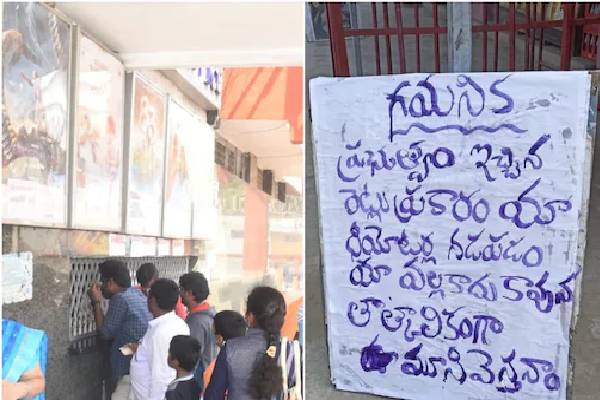 The government of Andhra Pradesh turned ruthless and they took on the theatres across the state. From slashing down the ticket prices to seizing the theatres across AP, never such situations are reported in the country like now. After Nani made strong comments on ticket pricing in AP, the situation turned out to be worse on Friday. Several theatres are raided and forcefully shut. Some of the exhibitors expressed that the state is under dacoit rule. Some of the theatres are shut even after having all the licenses and documents.
The government officials are asked to shift their focus on theatres and conduct raids. They are left with no options and are forced to follow the instructions that came from the leaders. The situation is worse in the districts of Krishna, West and East Godavari. Some of the exhibitors voluntarily closed the theatres as they are not interested to stay in business in these worst situations. Some of them are scared and worried while others are left helpless.
On the whole, AP theatrical market is at the highest risk and is heading for a complete closure if the actors and filmmakers stay calm. It's high time to respond and revolt against the bad system. Else, AP theatrical market would vanish soon.