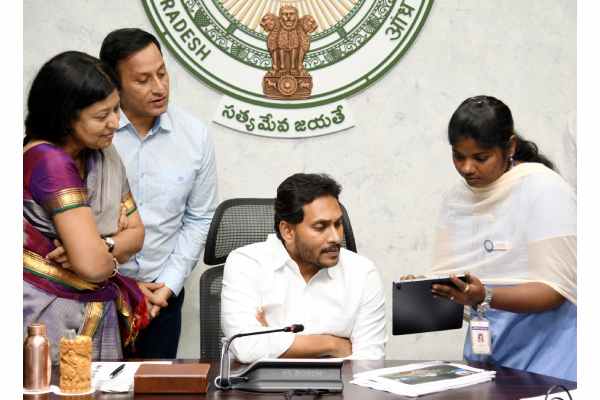 Chief Minister Y S Jagan Mohan Reddy directed the Roads and Buildings Department officials to take each assembly constituency as a unit and expedite the laying of all important roads ensuring highest standards while taking up repairs of the existing roads using state-of-the-art technology simultaneously.
During the review meeting on the Department at his camp office on Monday, the Chief Minister made it clear that there should be no compromise on the quality of construction of roads to ensure they would not get damaged for seven years after completion.
The maintenance of roads should be in such a way that they should not come for repairs for two years at least, he suggested.
When the officials explained that Full Depth Reclamation (FDR) technology should be used in road construction in districts like Guntur, Krishna, East and West Godavari due to the nature of the soil and also road sinking has become a regular phenomenon in these districts due to the movement of heavy vehicles, he told them to go ahead.
He suggested that in the first phase, road construction up to a length of 1000 km should be taken up using the FDR technology and this should be completed by June-July.
Directing the officials to concentrate on construction of Visakhapatnam –Bhogapuram road and Kadapa-Bangalore Railway Line approach road, he said priority should be given to complete the construction of bridges halted for various reasons.
In the review meeting, the chief minister also released the APCM MS Mobile App that facilitates a quick-response system to address complaints from citizens and local people's representatives on damaged roads in rural and urban areas.
He directed the officials to act on such complaints within the stipulated period of sixty days without fail. The App will have a command-control system and functions based on geo-coordinates.
He said modern technology should be used in road repair works adopting the highest standards to make them long-lasting while senior officials should also monitor the functioning of the App periodically. Quality is the panacea for all problems, he remarked.