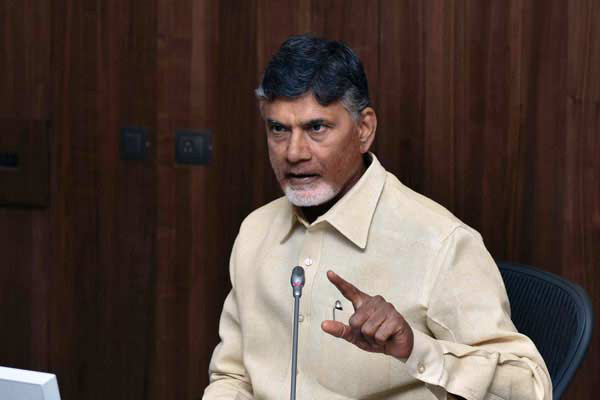 The Telugu Desam Party has been severely criticising what it describes as the Reverse Rule of Chief Minister YS Jaganmohan Reddy. The people are badly embarrassed with the reverse administration of the YCP government. Now, AP Opposition leader N Chandrababu Naidu went a step ahead and said that the AP voters were so much dissatisfied with Jagan misrule that they are wishing strongly for Reverse Elections in the state as early as possible.
In the normal course, reverse election would not be possible as Indian democracy has no facilities like 'recall' to oust an intolerable ruler. But Chandrababu hopes that it would now come in the form of Jamili Election in just three years from now. TDP boss is already giving an indirect call to the voters to agitate and get ready to throw Jagan out of power.
In a very strong language, Naidu said that Jagan's is the most criminalized and uncivilized regime ever in the history of the country. He called upon the TDP Legal Cell and advocates to come and help the victims of YCP attacks.