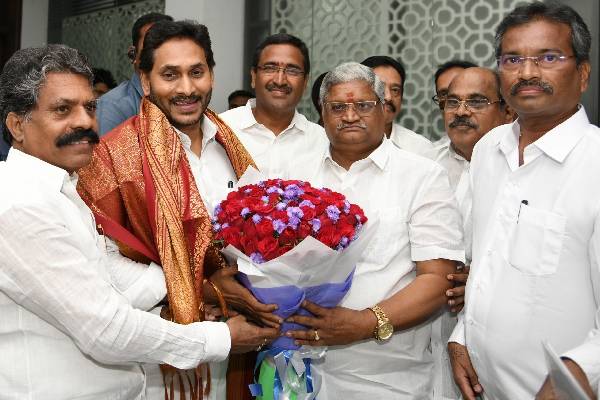 Bandi Srinivasa Rao, who was elected as the President of APNGO Association, along with general secretary KV Siva Reddy and panel members called on the Chief Minister YS Jagan Mohan Reddy at his camp office here on Thursday.
On the occasion, the Chief Minister congratulated Srinivasa Rao and his panel members for their victory in the Association elections held on Wednesday.
APNGO Association new executive committee members P Purushottam Naidu, DV Ramana, P Krishna, Ch Srinivasa Rao and Government Advisor (Employees' Welfare) N Chandrasekhar Reddy were also present.
This is the second term for Srinivasa Rao to be elected as the APNGOs Association president. He was in the same position last year when the government held consultations with the union leaders.