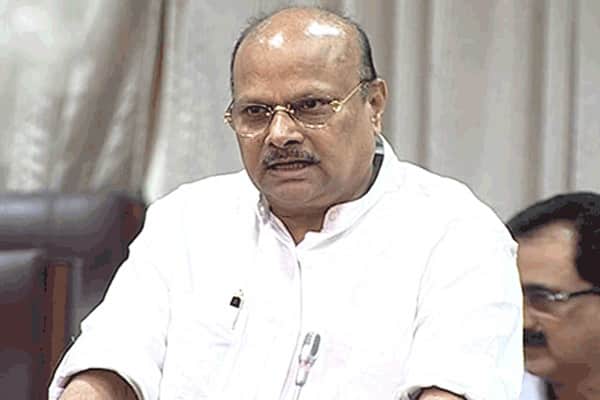 Former Finance minister and TDP politburo member, Yanamala Ramakrishnudu, on Thursday expressed confidence that the upcoming pada yatra of TDP general secretary, Nara Lokesh, 'Yuva Galam' will certainly instill confidence among the youth in the State.
Calling upon the people to actively take part in the pada yatra, Ramakrishnudu, in a press note released here said that the 4000-km-long pada yatra which is beginning on January 27 will continue for 400 days. The TDP senior leader is confident that the 'Yuva Galam', which will end the atrocious rule of the YSRCP, will certainly create history in the State.
"I am sure that the pada yatra will play a major role in bringing back the TDP to power," Yanamala said, adding that all the sections of people in the State suffered heavily in the past three years during the YSRCP regime.
The youth have no employment opportunities in the State throwing their future into oblivion and Chief Minister, Jagan Mohan Reddy, who assured the unemployees a perfect job calendar while in Opposition, totally forgot his promise after coming to power, he said.
Even the unemployment allowance of Rs 3,000 per month extended during the TDP regime is also withdrawn deliberately as a vengeful attitude, Yanamala observed. Against this backdrop, the 'Yuva Galam' pada yatra will certainly bring back self-confidence among the youth and bring political awareness among them, he added.
The farmers too are unhappy as they are not getting the Minimum Support Price (MSP) for the farm products and not even a single industry was set up in the past three-and-half years in the State, Yanama remarked. Besides, those who have already set up their units in the State during the TDP rule, were chased out of the State by imposing 'J' tax on them, he noted.
The lifeline of the people of Andhra Pradesh, the Polavaram project, is deliberately neglected while the future of the capital, the Amaravathi, is now a big question, he said. There is absolutely no development in the State while North Andhra is being subjected to encroachments, the TDP politburo member said.