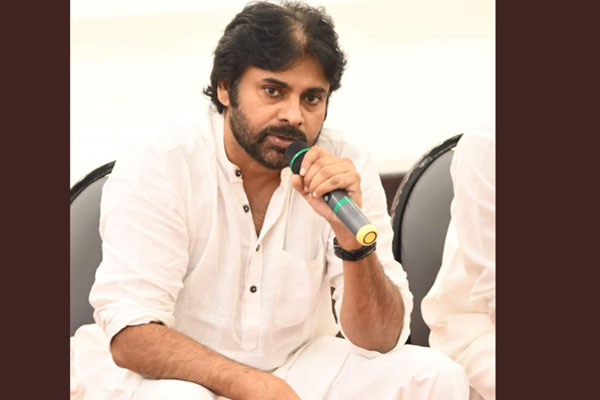 These days, Pawan Kalyan doesn't conclude any speech without elaborately explaining why he would not shut down or merge his party. He is giving long clarifications to Jana Sainiks how his party is different from Praja Rajyam Party. Senani is going on asserting that from one MLA in the Assembly, his party will grow in strength to capture the entire House in future. He asserts that he is not depressed by the electoral disaster nor will he ever be shattered by defeat.
During his current visit to flood-hit West Godavari also, Pawan went on delivering speeches on his commitment to continue his party even if he got support of one single Sainik. Is he talking from the strength of a confidence? or is he trying to put confidence in the party cadres in the face of mounting confusion and doubts within the party?
Whatever his intention, the Jana Sainiks are left a worried lot by their leader's apologetic speeches. Analysts say that there are only three sections of followers for Pawan. They are his die-hard fans, part of his Kapu community and some aspiring career politicians. Despite his charisma, Jana Sena could get just 6 per cent vote share in the very first election it contested. Many Jana Sena leaders are having doubts over the party's political future if it goes alone. They have advised Senani to think of a merger but Pawan is sticking to his ideology and his commitment never to allow Jana Sena to meet PRP fate. A really tough time to face for Senani and Sainiks as well.