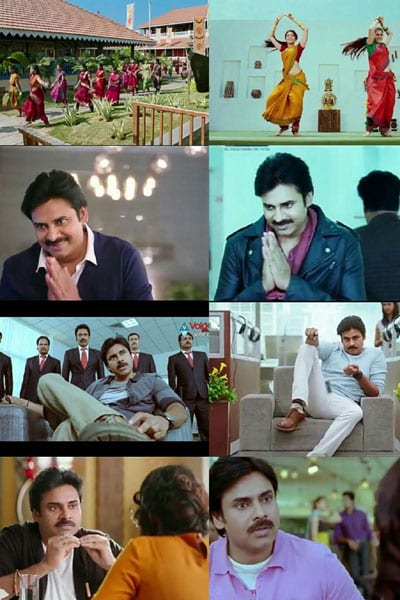 Directors and heroes often tend to remain in the hangover of their previous hits and dish out a film with striking similarities to the earlier one when they reunite again. Even if there are only a few scenes which are reminiscent of their previous films, audience draw comparisons between the two films and term that the hero or the director is still in the hangover of their previous films. This is what now happening to Pawan Kalyan's Agnyathaavaasi.
Yesterday, the first teaser of the film was unveiled to a roaring response from all quarters. The classy teaser with rich visuals and grand settings is now the talk of the town. However, there are few visuals in the teaser which remind of Attarintiki Daredi and very soon comparisons started emanating from audience and fans.
There are a few shots like the classical dance sequence in the beginning of the teaser followed by Pawan's antics and facial expressions in a couple of scenes which are similar to the ones in Attarintiki Daredi. Also, Pawan is once again going to be seen as a guy who hails from a rich family, a character which is on the similar lines to the one he essayed in Attarintiki Daredi. This might be the reason why his mannerisms in the teaser seem to be slightly influenced by that film.
We have to wait for the film's release to see how much influence did Attarintiki Daredi has on Agnyathaavaasi.